Laura's Naturally Sweet Blog
Psssst...............looking for naturally sweet, healthy, deliciously moreish cakes? You've come to the right place!
Orange and Sultana Scones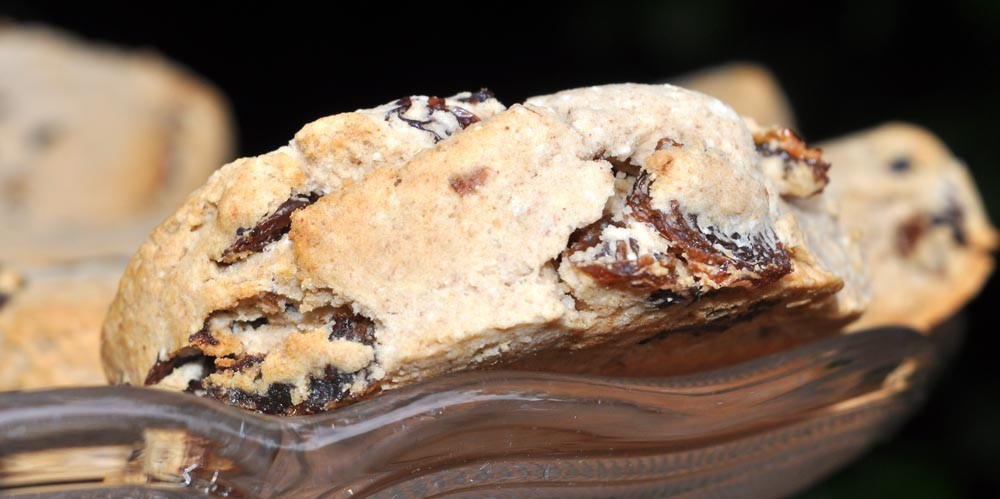 At the top of my fathers "to do" list on every family holiday was cream tea, which for him consisted of a cup of real coffee accompanied by a thickly buttered scone, topped with strawberry jam and piled high with thick cream, preferably clotted cream!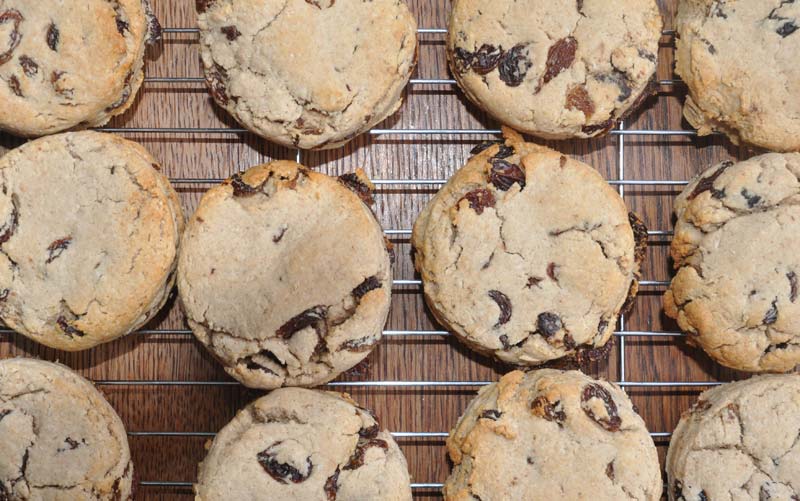 Thankfully these were only rare holiday treats!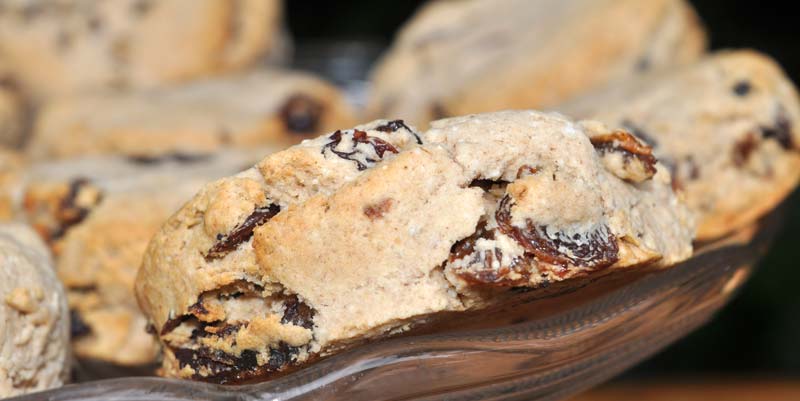 The other day I opened a carton of Graces coconut milk and the contents were so thick that I just spooned it out and thought "wow wouldn't this be perfect as a topping for scones!" So a recipe formed in my head.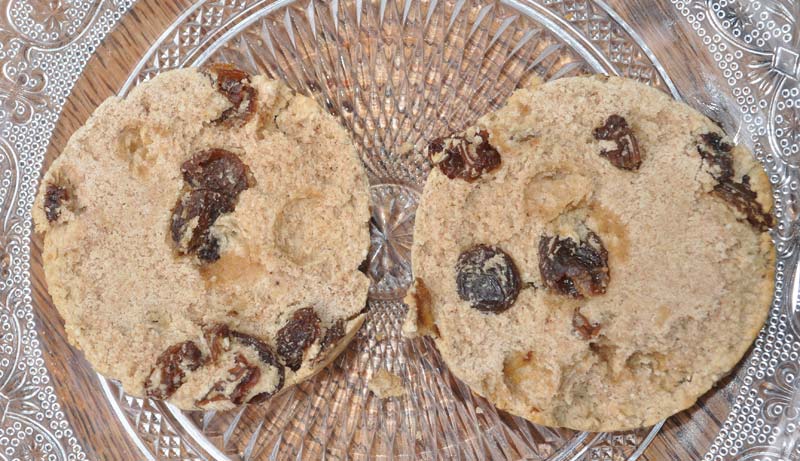 I've researched the scone recipe and found that the more fat used the more melt in the mouth a scone is. However, there is literally a breaking point. Too much fat and the scone will simply crumble apart. That said scones are not that difficult to make and make the whole house smell great!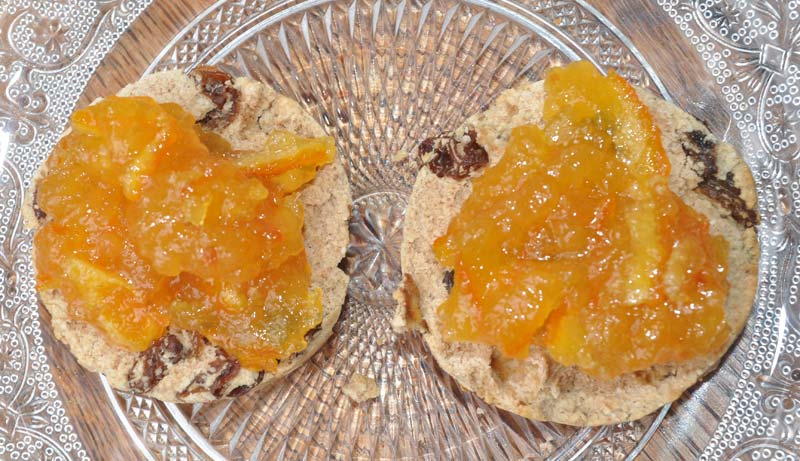 I decided to give these scones a little twist away from tradition. I love sultanas and orange and they go together so well.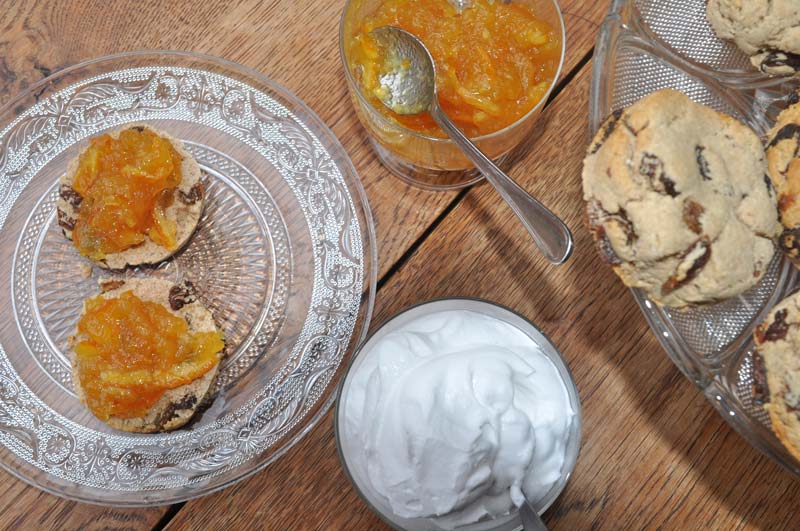 So I'm sharing my sultana and orange scone recipe, served spread with marmalade from whom else but St Dalfour and topped with a little scoop of thick coconut cream. If you don't have that you could try a little bit of plain dairy free cream cheese.
Orange and Sultana Scones
Prep Time: 25 mins               Bake Time 10 mins                                     
Makes: 10                       
Ingredients:
1 Cup Almond Flour
½ Cup Rice Flour
½ Cup Tapioca Flour
Small pinch of Himalayan Salt
2 tbsps. Powdered Coconut Sugar   
¼ Cup Coconut Oil  – at room temperature
½ Cup Coconut Milk
½ tsp. Orange Oil
2 tsps. Baking Powder
1 tsp. BiCarb
½ Cup Sultanas
Dalfour Marmalade and CoYo Coconut Milk yoghurt for topping
Instructions: 
     1)      Mix together all the dry ingredients and the orange oil in a bowl. Rub in the coconut oil until crumbs are formed.

     2)      Slowly add the coconut milk – stir in until a dough forms. Stir in the sultanas.
     3)      Place the dough in the fridge to rest for 15 mins.
     4)      Preheat the oven to 200˚C  
     5)      On a sheet of baking parchment roll out the dough to about 2 cm thick and using a cutter, cut rounds about 2 ½ inches across.
     6)      Place on a sheet of baking parchment in the oven for 10 mins until a light golden brown.
     7)      Remove from the oven and place on a wire rack to cool.
     8)      Serve with lashings of Marmalade and Coyo. :)