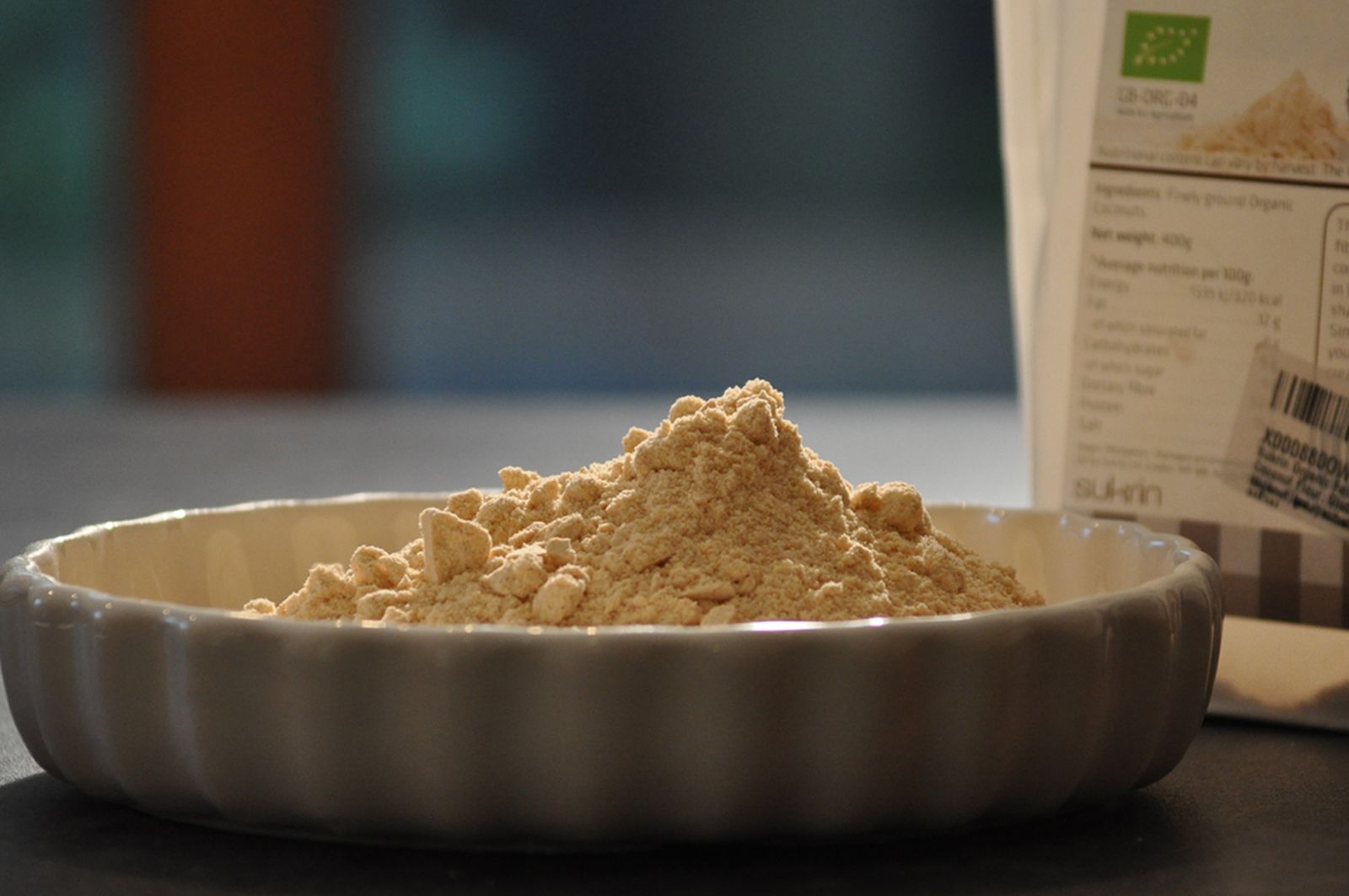 Sweet, light and full of nutrition coconut flour is another amazing alternative to wheat when baking cakes, cupcakes, pancakes, biscuits and so many other delicious treat.
Coconut Flour is gluten free, phytic acid free, has a low GI and is loaded with fibre! Need I add more?!? Yes? Okay – it's believed to boost the metabolism, increase thyroid function, increase energy levels, clean the body of toxins, improve calcium and phosphorus absorption thus strengthening teeth and bones, lower blood pressure, reduce symptoms of diabetes and it is antiviral and antibacterial!
Phew!!! – Oh and did I mention it tastes great!
Purchase Coconut Flour at amazon.co.uk
Purchase Coconut Flour at amazon.com

Coconut Flour Recipes
All food should be consumed as part of a balanced diet.