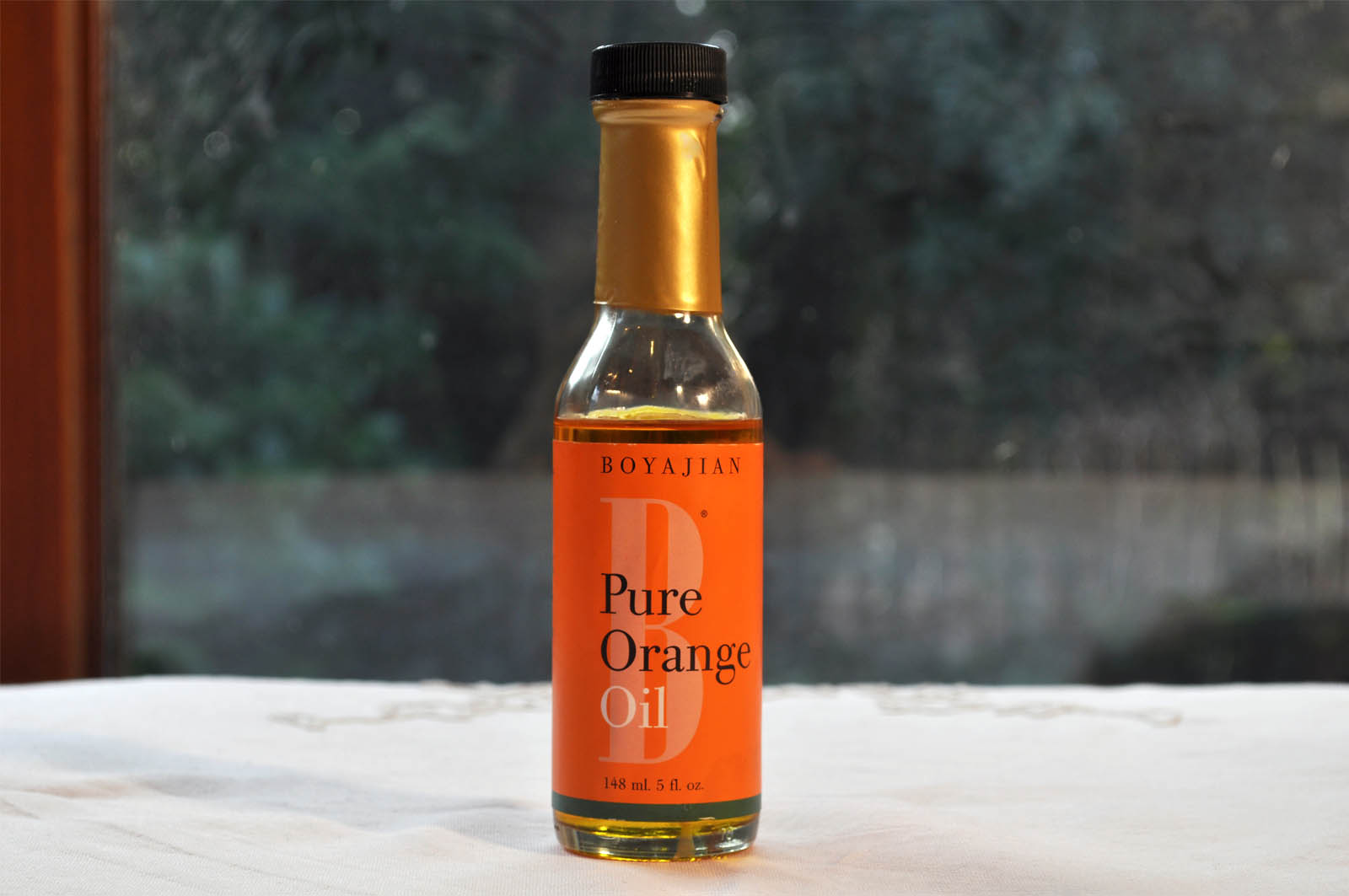 I have a passion for oranges and this incredibly intense liquid can give you that amazing zingy orange flavour with just a ½ tsp.
I don't usually add flavourings to my baking however Boyajian Orange Oil (I have yet to try their other flavours – especially looking forward to lemon and lime!!!) is one of my exceptions – I wouldn't be without a bottle in the cupboard. The merest ½ tsp can really add a life to your baking and it has so many uses – cakes, biscuits like my Chocolate Orange Sandwich Biscuits, blondies, chocolate (see my Dark Chocolate Orange Drops.) It is just so diverse. The best bit? Every time I open my 'baking' ingredients cupboard I can smell the divine sent of oranges and for some reason it just makes me feel – happy!
I would advise using sparingly. The taste it just so intense made purely from orange oil – 220 oranges were used to make this one little bottle so I'll leave you to imagine the density of the flavour.
Purchase Orange Oil at amazon.co.uk

Purchase Orange Oil at amazon.com
Orange Oil Recipes:
All food should be consumed as part of a balanced diet.