Laura's Naturally Sweet Blog
Psssst...............looking for naturally sweet, healthy, deliciously moreish cakes? You've come to the right place!
Hazelnut Cupcakes with a Chocolate Hazelnut Topping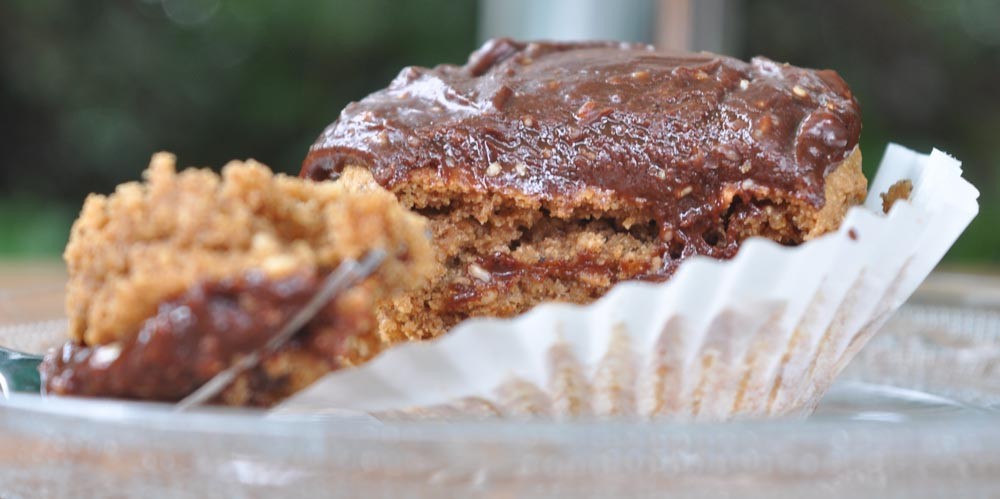 Light, fluffy, sweet and nutty - these gorgeous little cupcakes really are just heavenly!

I know that I have said it before but hazelnut is undoubtedly one of my all-time favourite nuts in the world ever!!! It seems I can't help but reiterate because I will always be pulled towards them - and they will always make a delicious treat!!! (I have a caramel whip hazelnut bar planned for the near future so watch this space!! ;D)
These cupcakes are perfection. They are perfectly light, fluffy and delectable. I should also add at this point that if you can get the crunchy hazelnut butter it just takes these to the next level. There is nothing like those crunchy hazelnut pieces in your cupcakes to really bring out the flavour.
This is true for the topping to so I would recommend it all round. If you make your own hazelnut butter - I know that this can be a lot of work and kinda messy, getting the skins off - but sooooooooooooooooooo worth it, it's delicious - make sure you roast and chop a few extra hazelnut to stir in for that perfect crunch.
If you are searching for that perfect, nutty, crunchy, awesome cupcake look no further here you have it!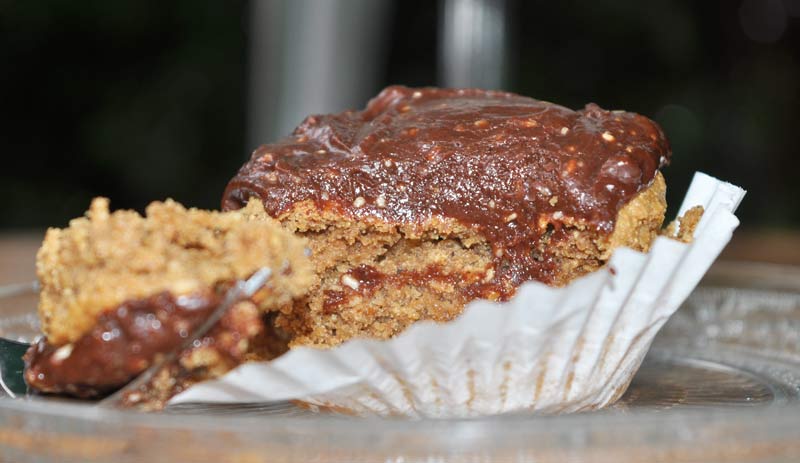 So grab your crunchy hazelnut butter and let's get baking..........
Hazelnut Cupcakes with a Chocolate Hazelnut Topping 
Prep Time: 20 mins                              Bake Time 18 mins                           Frosting Set Time: 40 mins      
Makes 12 Cupcakes                                                       
Ingredients:
Cupcakes:
1/2 Cup Crunchy Hazelnut Butter
1/3 Cup Coconut Oil – melted
2/3 Cup Powdered Coconut Sugar
3/4 Cup Non-Dairy Milk
3/4 Cup Almond Flour
1/4 Cup Buckwheat Flour
1/2 tsps. Powdered Vanilla
1 tsp. Baking Powder
1/2 tsp. BiCarb
2 tbsps. Non-Dairy Yoghurt 
Chocolate Hazelnut Frosting:
1/2 Cup Chocolate Drops
1/2 Cup Crunchy Hazelnut Butter
1/2 Cup Maple Syrup 
Pinch Powdered Vanilla 
Instructions:
     Cupcakes:

1) Preheat the oven to 170˚C  
2) Beat together the hazelnut butter, melted coconut oil, coconut sugar and non-dairy milk until fully combined.
3) Mix in the almond flour, buckwheat flour and powdered vanilla.
4) Stir in the baking powder, bicarb and finally add the yoghurt. Beat until fully combined.
5) Divide evenly between a 12 lined cupcake pan.
6) Place in the oven for 18 mins. Remove from the oven and cool for 10 mins before removing from the tin and placing on a wire rack.
Chocolate Hazelnut Frosting:
7) Melt the chocolate drops. Stir in the hazelnut butter, maple syrup and powdered vanilla. Set to one side until slightly firm.
8) Once the cupcakes have cooled spread the frosting over the top of each cupcake.