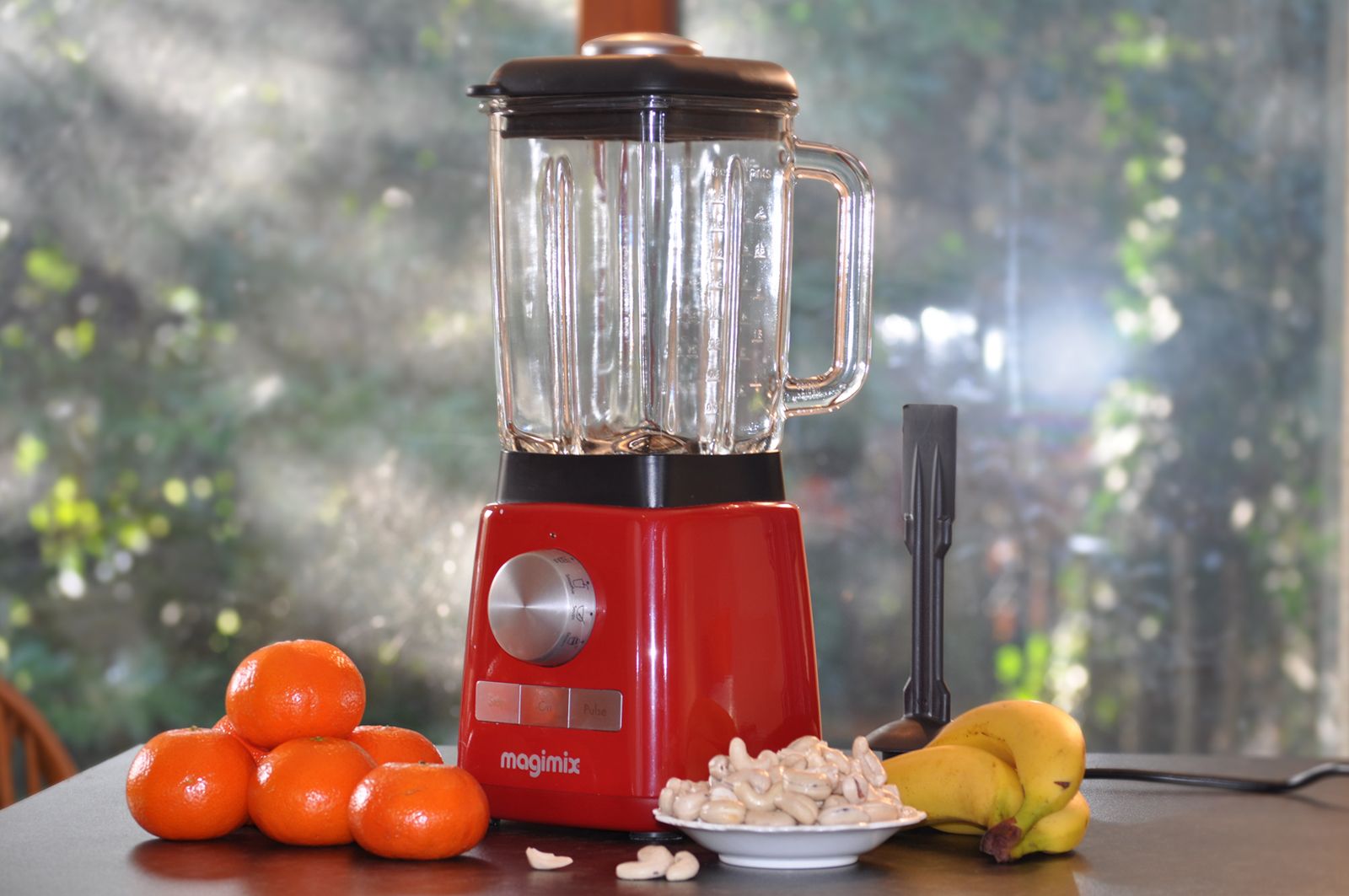 This is, without a doubt, my number one piece of kitchen equipment. I use it pretty much all the time – for my breakfast smoothie, blending ice creams, cake mixes, desserts like cheesecake and chocolate mousse as well as making nut butters and milks.
When I first started I purchased a cheap blender. It packed up within 3 months. I purchased another cheap blender. It packed up within 2 months. I purchased another, slightly more expensive blender and it smelt terrible the first time I used it – it was consigned to the garage before being retuned. At this point I realised that I would need to invest in a more expensive model. After weighing up the various pros and cons of the blenders on the market, I finally decided to give the Magimix a go. It had a glass jar, a decent size jug and, what has come to be my favourite feature, a spatula for mixing during blending. (Oooooo and mine is red which is super cool!!!!)
The best bit about the magimix? – over a year down the line and, despite heavy use, it is still going strong – this is a real workhorse of a blender.
Purchase the Magimix Blender at amazon
Recipes: