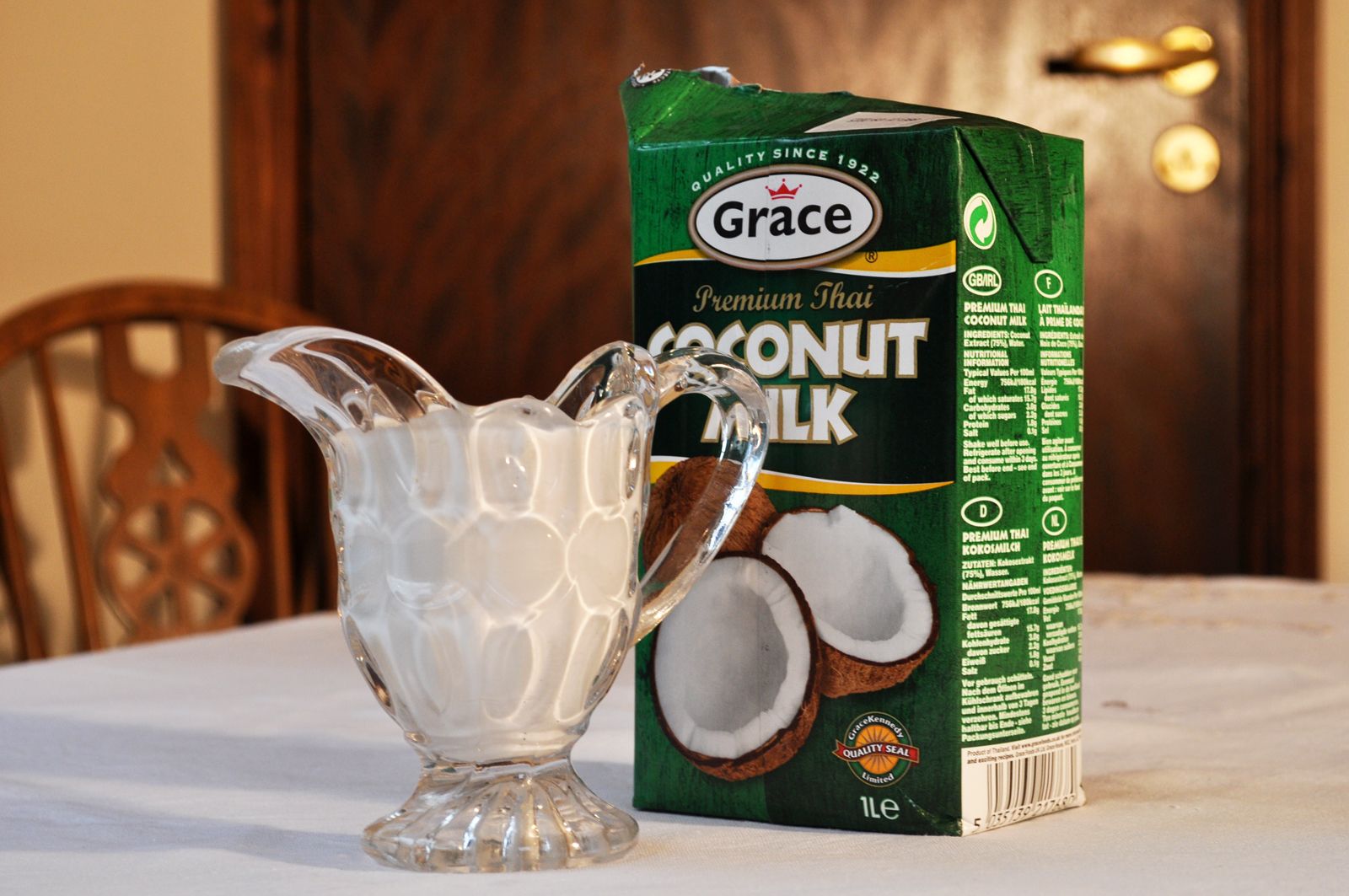 I thought I would quickly cover coconut milk. Personally I love coconut milk – it makes great smoothies and is an amazingly rich and creamy base for ice cream (see simply scrumptious strawberry ice cream, coffee ice cream and lemon curd for just a couple of my favourites!)
Coconut s are rich in fibre, vitamins such as vitamins C, E, B, B3, B5 and B6 as well as iron, selenium, sodium, calcium, magnesium and phosphorous. Coconut milk is made by blending the coconut meat with warm water and draining through muslin (you can have great fun making your own coconut milk!!!!) This process means many of the nutrients can still be found in the milk.
I do on occasion use tinned coconut milk however I do try not to as far as possible. Grace Premium Thai Coconut Milk is my favourite brand of coconut milk. I can get it in carton – so none of those nasty BPAs and it is literally made of 75% coconut and 25% water – so no nasty additives! J
Purchase Coconut Milk at amazon.co.uk

Purchase Coconut Milk at amazon.com

Coconut Milk Recipes:
All food should be consumed as part of a balanced diet.