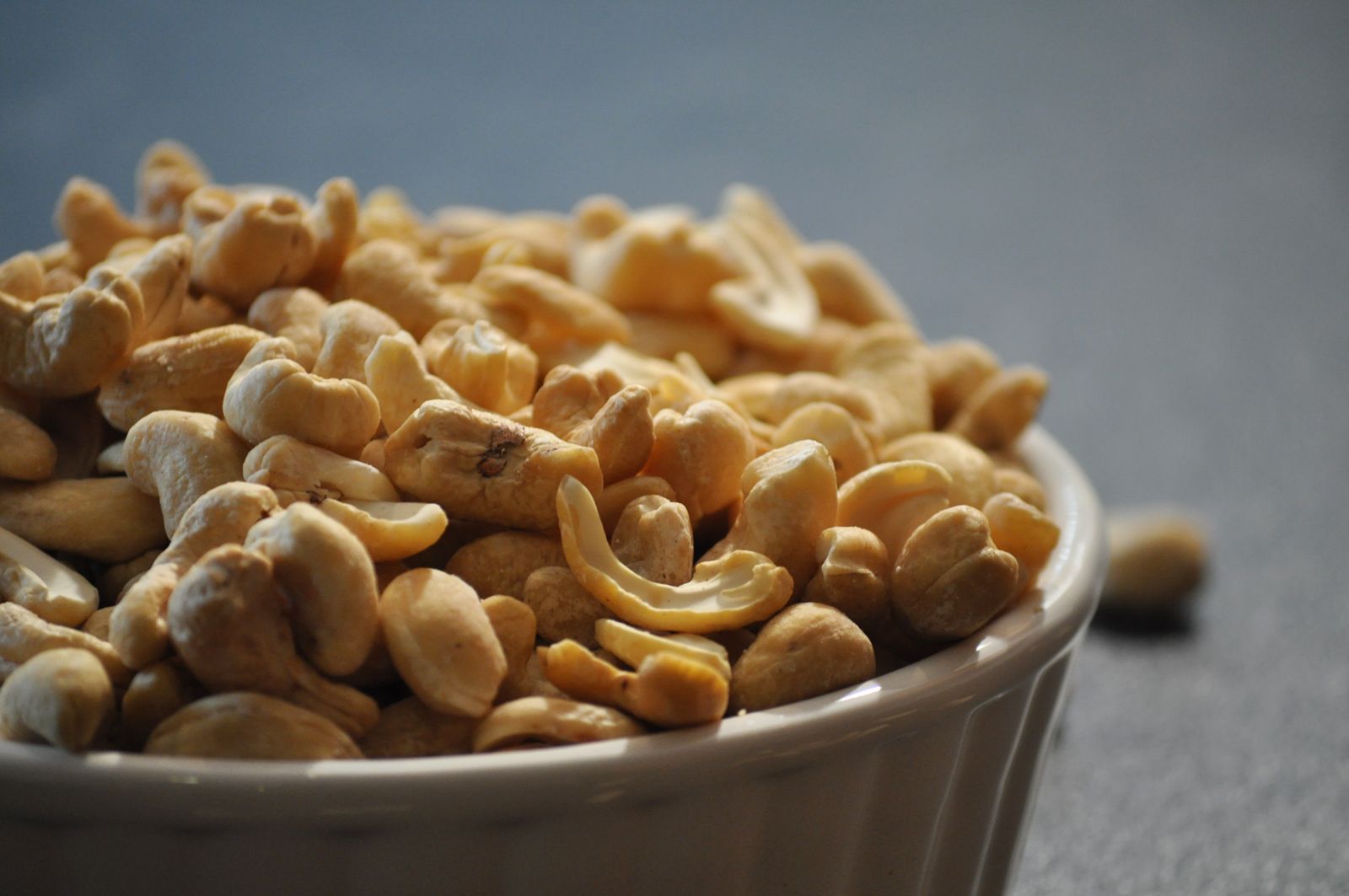 Cashew nuts have a mild, sweet flavour. Made into nut butter they are perfect for cookies and cakes or soaked and blended they make an amazing nut cream that can be used by itself, in ice cream, as a pastry or pie filling or even in my orange freezer biscuits!
Cashew nuts are incredibly nutrient dense being rich in iron, selenium, magnesium, phosphorous, zinc and vitamins such as riboflavin, thiamine, niacin and pantothenic acid. They are cholesterol free, high fibre and high protein (1/4 cup gives you 5 grams of protein) and have the same heart healthy monounsaturated fat found in olive oil.
These amazing little nuts are thought to have a host of health benefits including lowering blood pressure, preventing cancer, aiding weight loss and giving us healthy hair, bones, gums and teeth to name but a few.
Purchase Cashew Nuts at amazon.co.uk

Purchase Cashew Nuts at amazon.com

Cashew Nut Recipes:
All food should be consumed as part of a balanced diet.