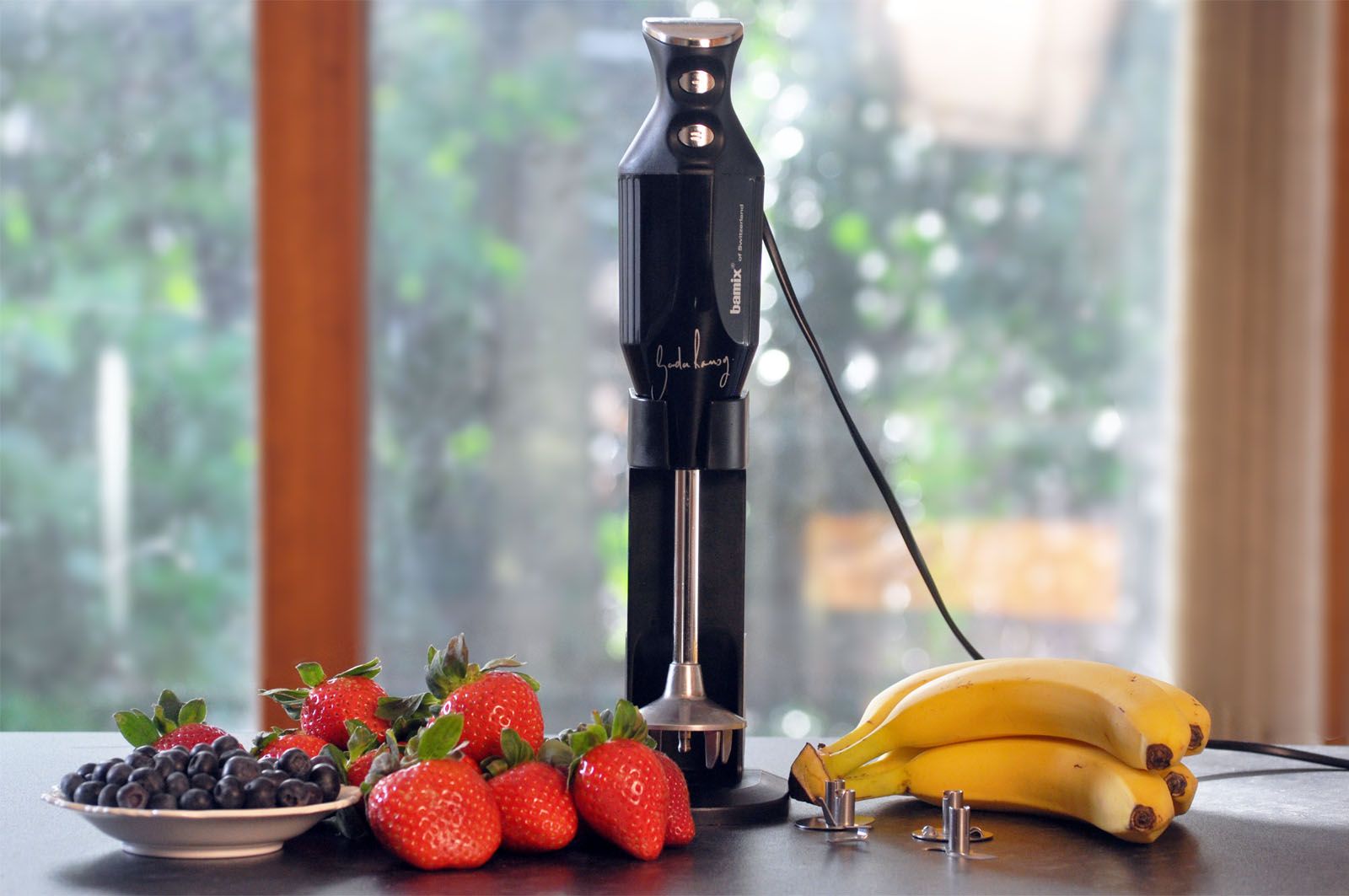 The Bamix – for me the Bamix is the best hand held food processor on the market. I tried a few others before purchasing the Bamix (one of which I melted in a saucepan of not all that hot soup) and nothing even came close. With a choice of interchangeable heads it has a variety of uses. Plus it really does whip even coconut milk into a light whipped cream in just a few moments.
I always use it to whisk my flax eggs because it helps to make them light and fluffy. It's super easy to clean and being metal it doesn't melt!!! Be sure to always turn the Bamix off on the wall before changing or removing the blades.
At this point I ought to mention that the processor attachment is incredibly useful for grinding flax, digestive biscuits, turning oat into oat flour – basically anything you want to have finely ground.
(My Bamix is not red – I will be buying a red one if it ever (we've had it for ages) needs replacing)
Purchase the Bamix at amazon.co.uk

Purchase the Bamix at amazon.com

Recipes: