Laura's Naturally Sweet Blog
Psssst...............looking for naturally sweet, healthy, deliciously moreish cakes? You've come to the right place!
Maple Pecan Cupcakes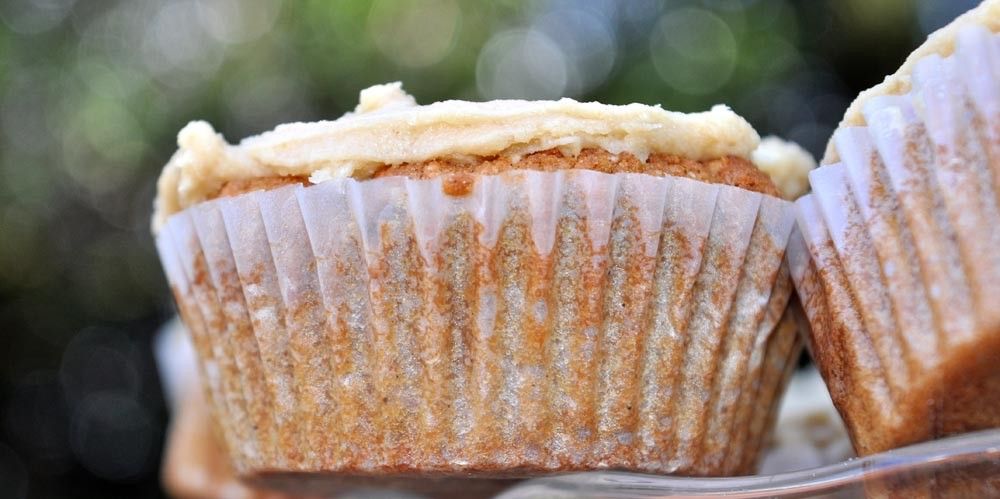 Sweet, nutty, light, moist, delicious, divine – yes they are heavenly cupcakes!!!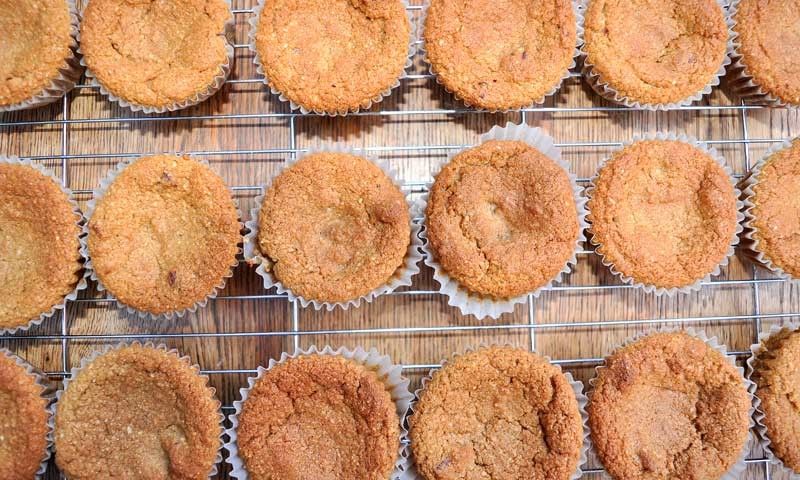 Phew, I have just arrived home from a walking tour of London in the quest of peanut flour. The walking in itself was not so tiring until I had a brainwave that, since I had finally found the much needed peanut flour at a Sainsbury's 4 miles from home, I may as well get all my shopping there…………………………………and then walk it home! I'm sure when I left the store the bags were not so heavy!!!!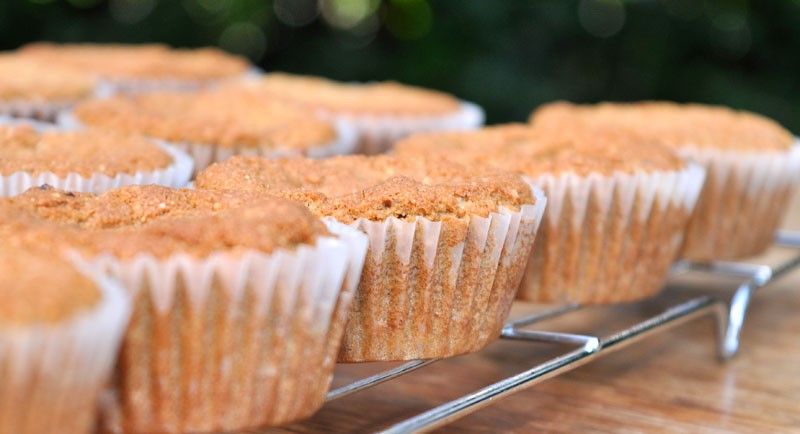 I know what you're thinking – where is peanut flour included in a recipe for maple pecan cupcakes – it isn't it is for another recipe - but the 500ml jar of maple syrup I picked up will certainly be featuring heavily!!!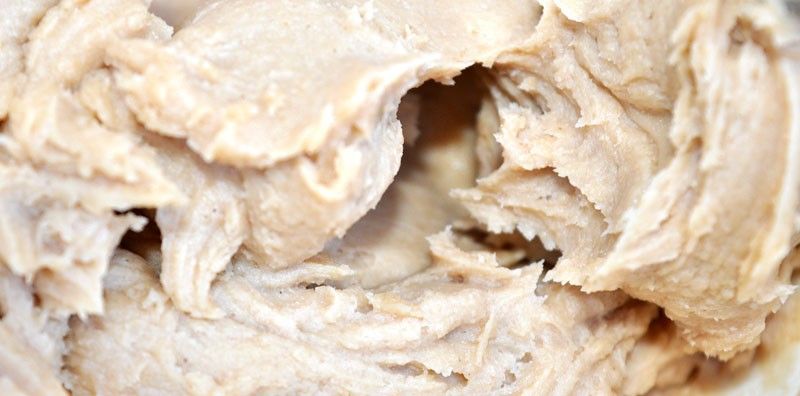 The peanut flour on the other hand is going to be part of a series of recipes that I am working on for a special cause. These will be the world's most peanutty, awesome, scrumptious chocolate peanut cupcakes ever – at least in my opinion. I will be telling you more about, their awesomeness and the cause in hand over the next couple of weeks – so watch this space……………………….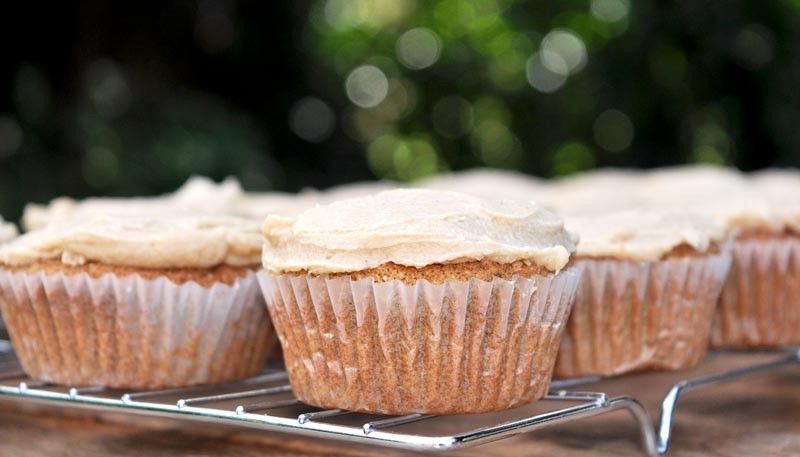 But for now………………………more Maple Pecan Cupcakes. An absolutely must for all maple pecan lovers lover they truly are light and fluffy with that amazing soft caramel sweetness that you get from maple syrup offset perfectly with the pecan crunch. These were definitely top favourite in my household – and I mean of anything I have ever made! Gone in a flash I nearly had nothing but the empty plates to photograph!!!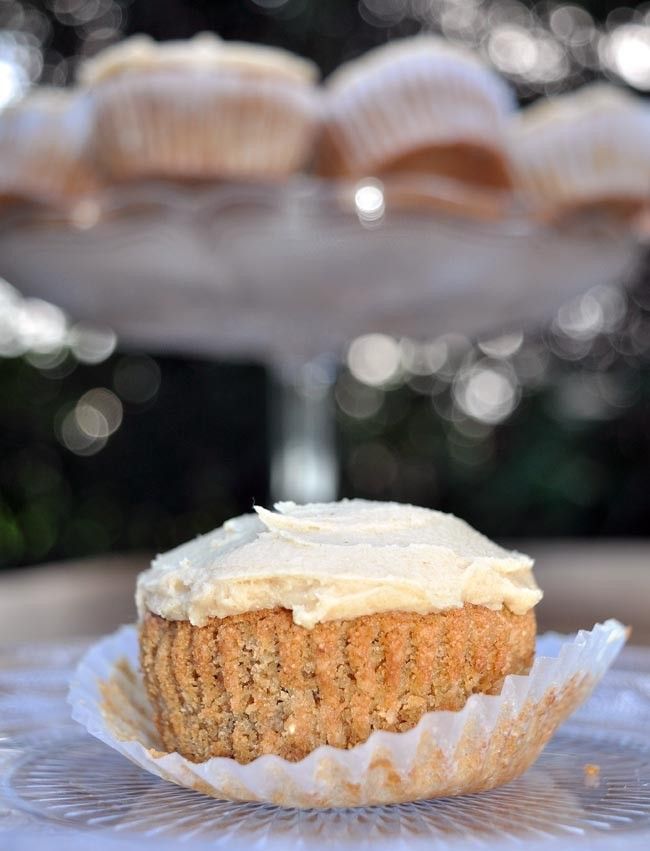 So pull out your aprons and let's get baking!
Maple Pecan Cupcakes
Prep Time: 20 mins Bake Time 25 mins Frosting Set Time: 20 mins
Makes: 12 -16 Cupcakes
Ingredients:
Cake:
½ Cup Coconut Oil – melted
½ Cup Maple Syrup

½ Cup Powdered Coconut Sugar

½ Cup Ground Almonds

¾ Cup Almond Flour

¼ Cup Tapioca Flour

½ Cup Non-Dairy Milk
¼ Cup Non-Dairy Yoghurt
1 tsp. Baking Powder

½ tsps. BiCarb

½ Cup Chopped Roasted Pecan Nuts

Maple Frosting:
1 Cup Cashew Nuts – soaked overnight
½ Cup Cashew Nut Butter
¼ Cup Maple Syrup

1 tsp. Powdered Vanilla

½ Cup Coconut Oil – slight softened but still fairly solid
Pinch Himalayan Salt
Instructions:
1) Preheat the oven to 170˚C
2) Mix together the coconut oil, maple syrup and ground almonds until fully combined.
3) Beat in the almond flour, tapioca flour
4) Whilst continuing to beat the mix, slowly add the milk.
5) Add the yoghurt, baking powder and BiCarb and beat until fully combined. Stir in the pecan nuts.
6) Spoon into the cupcake cases and place in the oven for 25 mins until a light golden brown.
7) Remove from the oven and cool for 10 mins before removing from the tin and placing on a wire rack.
Maple Frosting:
8) Blend all the ingredients together until completely smooth. Place in the freezer for about 20 mins. Remove from the freezer and whisk to create a light creamy frosting.
9) Once the cupcakes have cooled top with the frosting. For maximum life store in the fridge.