Laura's Naturally Sweet Blog
Psssst...............looking for naturally sweet, healthy, deliciously moreish cakes? You've come to the right place!
Coconut Cookie Dough Chocolate Slice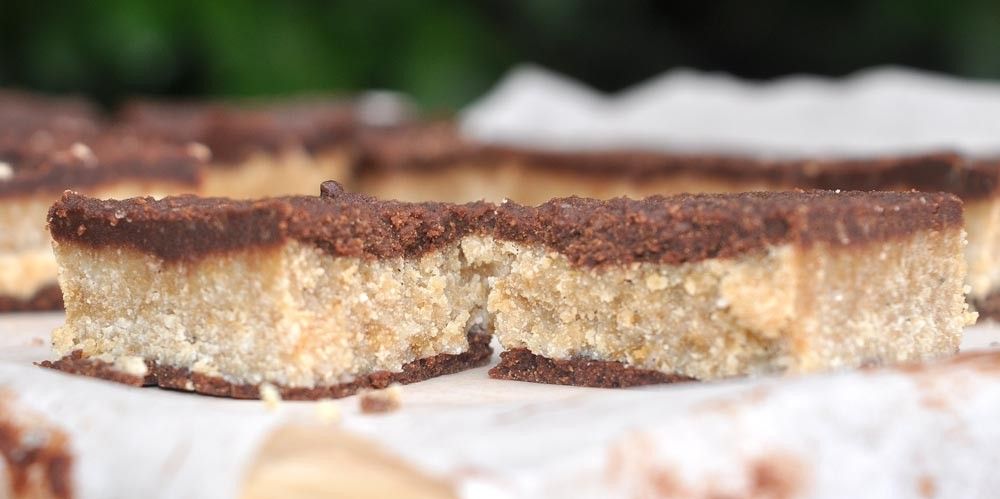 Melt-in-the-mouth, delectable, coconutty little bars that will have you reaching for a second for sure!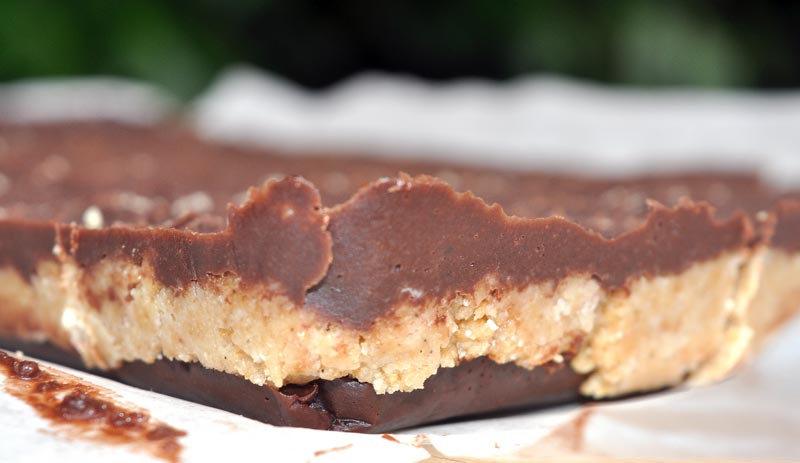 A couple of months back I was asked if it was possible to come up with a nut free version of my cookie dough chocolate cups. This is that recipe. Since then it has become one of the number recipes made in my house.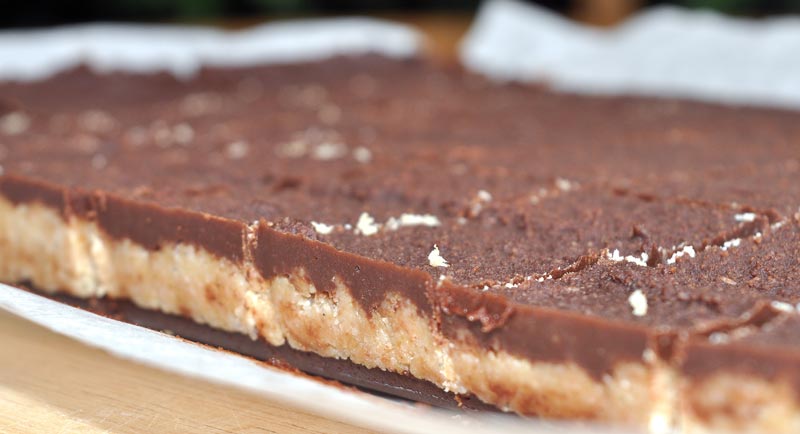 So coocnutty, chewy and delicious it's hard to pass up on! So I thought I would take a moment and share it with you guys. If you like coconut – it's a recipe you're going to want to try for sure!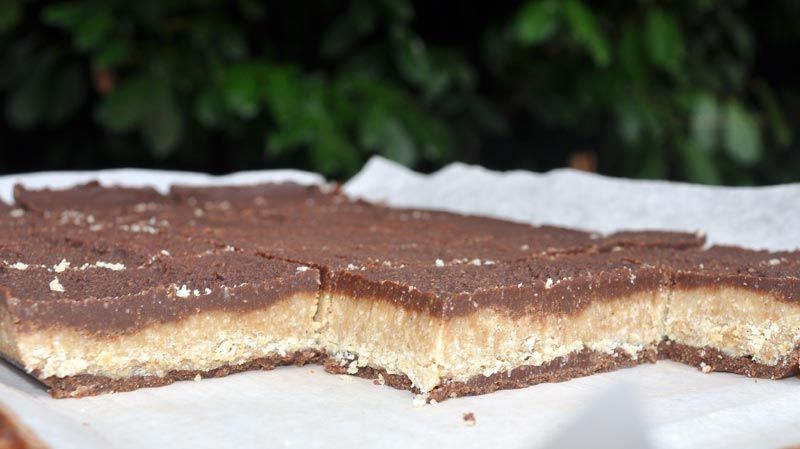 I actually ended up turning this one into a bar. This meant I could double up on the filling – I confess it's my favourite part – plus it makes it super-fast and super-easy to make.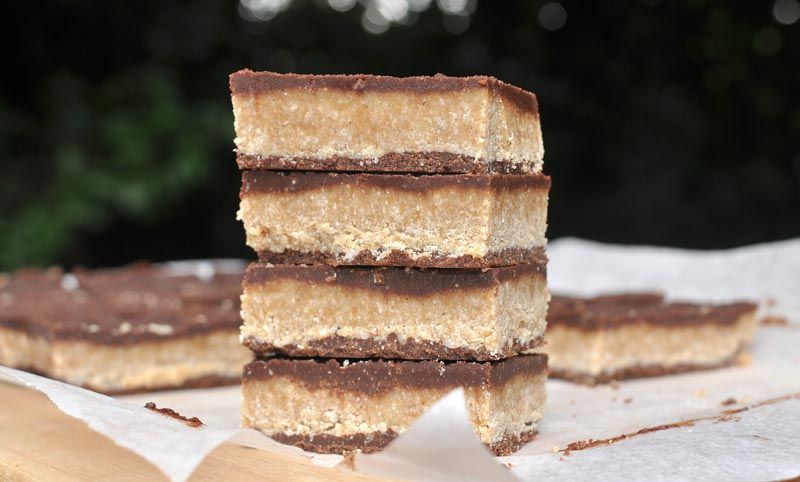 The use of creamed coconut rather than the cashew nut butter in this instance means that it stays solid at room temperature – which is a fantastic quality if you want to take it out for lunch or as an on-the-go-snack. Being nut-free also means it's perfect for those school lunch boxes – and it will certainly be loved by little people the world over.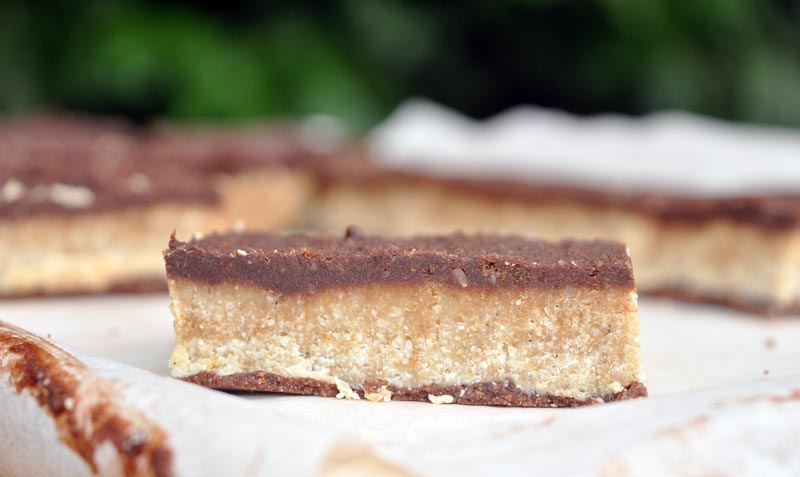 So here goes……………………
Coconut Cookie Dough Chocolate Slice
Prep Time: 20 mins Set Time: 4-8hrs
Makes: 24 Slices
Ingredients:
Chocolate:
6 tbsp. Cocoa Butter
½ Cup Creamed Coconut
¼ Cup Cocoa Powder
½ Cup Powdered Coconut Sugar
1 tsps. Powdered Vanilla
1 tbsp. Maple Syrup
Cookie Dough Filling:
1 Cup Creamed Coconut
2 tbsps. Coconut Oil - Melted
¼ Cup Powdered Coconut Sugar
¼ Cup + 2 tbsps. Maple Syrup
1 tsp. Powdered Vanilla
½ Cup Coconut Flour
Instructions:
1) Melt the cocoa butter in a bowl over a saucepan of boiling water add the creamed coconut and keep stirring until fully combined
2) Remove from heat and add all the other ingredients and stir until smooth.
3) Spoon half the chocolate into the base of a lined 7" x 11" baking tray. Place in the fridge to set whilst making the filling.
4) Melt the cream coconut, removed from the heat and stir in the coconut oil, coconut sugar, maple syrup and powdered vanilla.
5) Add the coconut flour and stir until fully combined.
6) Press over the set chocolate base and spread the remaining chocolate over the top.
7) Place in the freezer to set for 4-8 hrs. This is firm at room temperature but can also be stored in the fridge.