Chocolate Cream Filled Mini Easter Eggs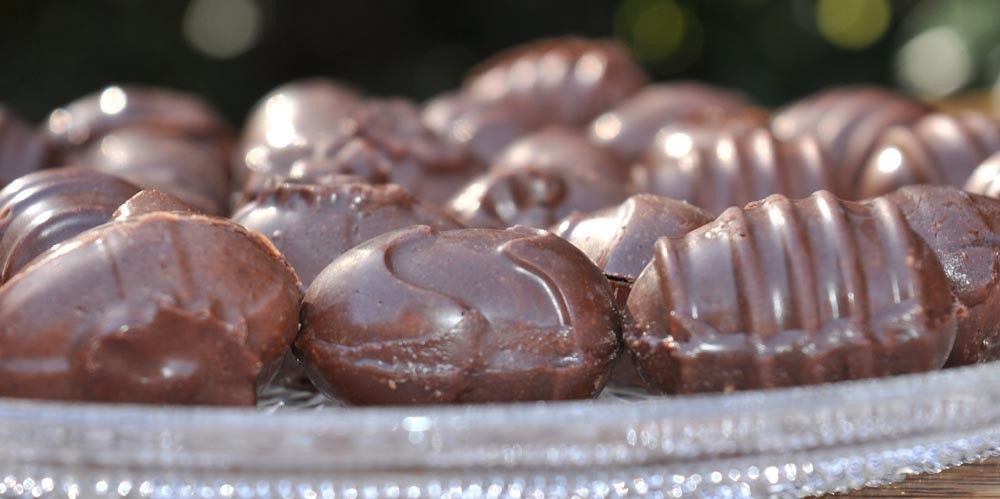 Okay put your hand up if you remember the first Lindt Lindor Easter egg that you ever had……………………………………… I do for sure. (Don't worry if you could never have them - all that is about to change!!!)
I got through to 20 (I know!!!!) without ever having tried one! I had just taken up salsa dancing and a friend I met there named them as her favourite Easter chocolate.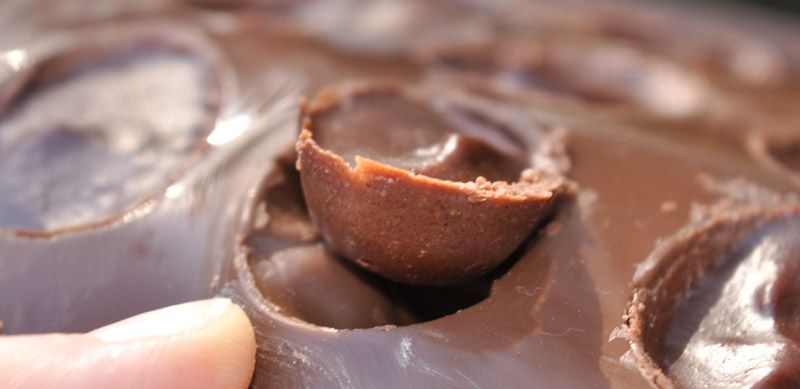 I must admit that mine had always been Cadbury's creme egg (I'm so making a copycat version of them one day, just need to figure the filling!!!)
I'd never tried Lindor before but that Easter I did. They were so creamy and delicious I knew I had been missing out but there is no need to miss out any more. These chocolate cream filled mini Easter eggs are everything you would hope for – just like that first bite of a Lindt Lindor Easter egg – smooth, rich, creamy perfection. Once blended nobody will even be able guess the ingredients you used!!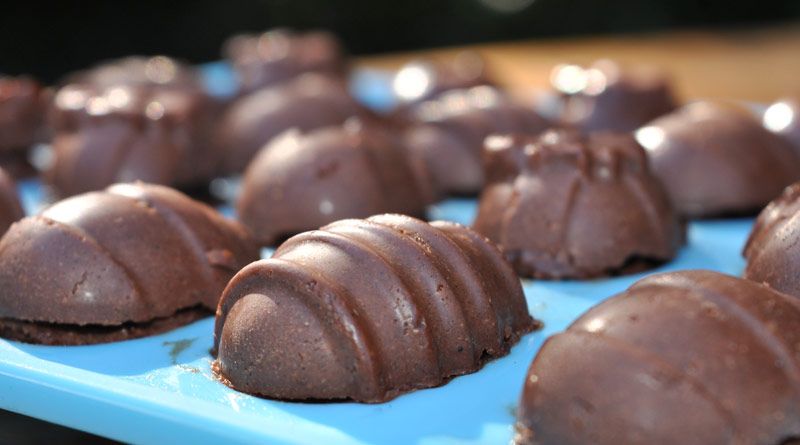 The cashew nuts are just so creamy – make sure that you soak them for long enough – I would say at least 4 hrs but overnight is better! It's actually the quality I love best about cashew nuts. I love all nuts but cashew nuts blend sooooooooooooooooo well that there isn't even a trace of them left. It's the reason they make the easiest nut milk (no straining plus the whole nut for extra nutrition/fibre) and it is why they are the perfect choice for these chocolate cream (emphasis on the cream there) filled Easter eggs!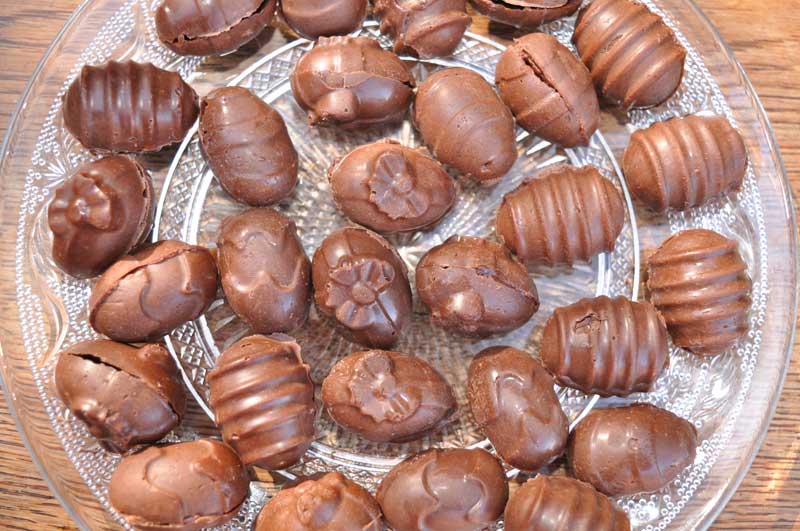 I like them being whole eggs rather than halves but putting them together can be a bit tricky! I found the best method was to use two matching Easter egg moulds. Keep one set in the mould and remove the other.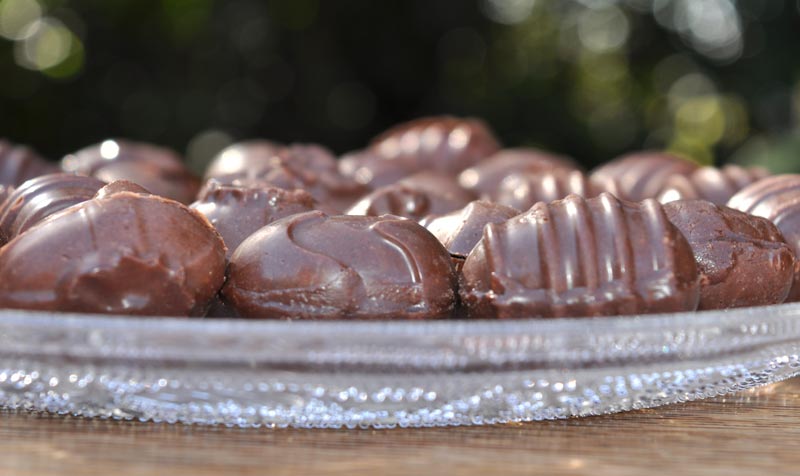 Coat the one in the mould with a little melted chocolate and place the matching half on top. Once set remove from the mould and there you have it a whole, chocolate cream filled mini Easter egg. Super scrummy – you'll be hiding the in really obscure places! ;)
Quick tip on the chocolate…… It's really cold here at the moment so keeping the chocolate the right consistency was a bit of a challenge. If you have to reheat it and are using a microwave be really careful not to burn the chocolate – I use a really low heat on mine.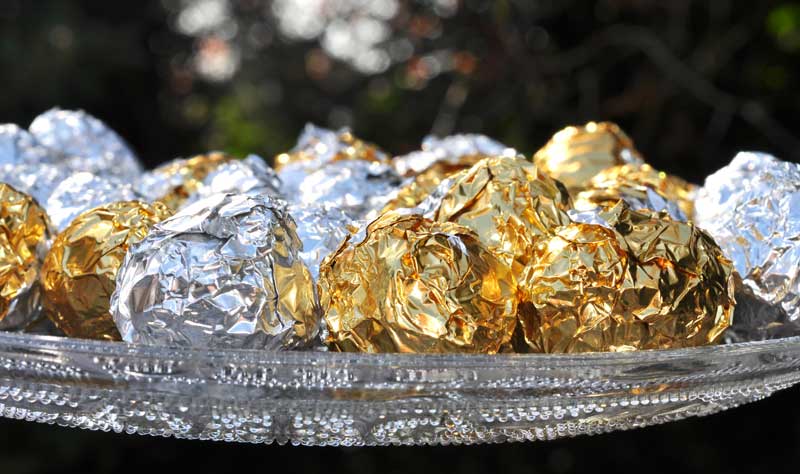 Hope you have a lovely Easter! :)
Chocolate Cream Filled Mini Easter Eggs
Prep Time: 40 mins Set Time: 2-4 hrs
Makes: 40 Mini Easter Eggs
Ingredients:
Chocolate Creme Filling:
3 tbsps. Cocoa Butter
1 tbsps. Coconut Oil - melted
½ Cup Cashew Nuts (soaked overnight)
2 tbsps. Cocoa Powder
¼ Cup Maple Syrup
1tsp.Powdered Vanilla
Chocolate:
6 tbsps. Cocoa Butter
¼ Cup Cashew Nut Butter or you can make your own - recipe here :)
¼ Cup Cocoa Powder
½ Cup Powdered Coconut Sugar
2 tbsps. Coconut Oil - melted
1tsp. Powdered Vanilla
1 tbsps. Maple Syrup
Instructions:
Chocolate Cream Filling:
1) Melt the cocoa butter in a bowl over a saucepan of boiling water.
2) Place all the ingredients in a blend and blend until completely smooth.
Chocolate:
3) Melt the cocoa butter in a bowl over a saucepan of boiling water.
4) Remove from heat and slowly stir in cashew nut butter.
5) Add all the other ingredients and stir until smooth.
6) Allow the chocolate to cool slightly until it starts to thicken.
7) Coat the base of each cavity of two matching mini Easter egg chocolate moulds – leaving a hole in the middle and place in the freezer to set.
8) Fill the cavity with the chocolate cream filling leaving a couple of mm at the top and place in the freezer for 20 mins.
9) Remove the filled eggs from one of the moulds. Cover the top of each egg in the other mould with melted chocolate and place the matching egg on top.
10) Leave for 2-4 hrs until set before removing from the moulds and wrapping in candy foil.
Related Posts