Laura's Naturally Sweet Blog
Psssst...............looking for naturally sweet, healthy, deliciously moreish cakes? You've come to the right place!
Four Fruits Sponge Cake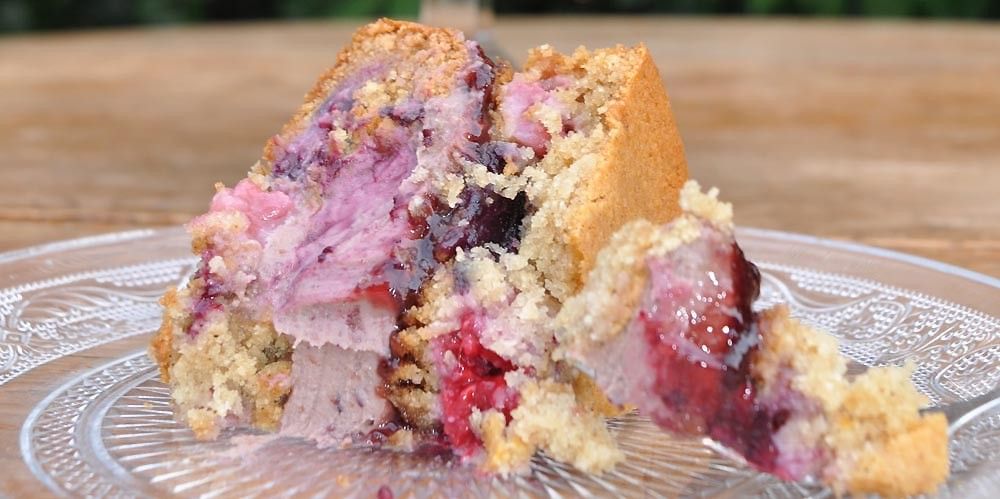 I honestly wish that I could pass a piece of this cake through the computer screen so you get taste it. Words are failing me as I try to describe the sheer deliciousness of each mouthful.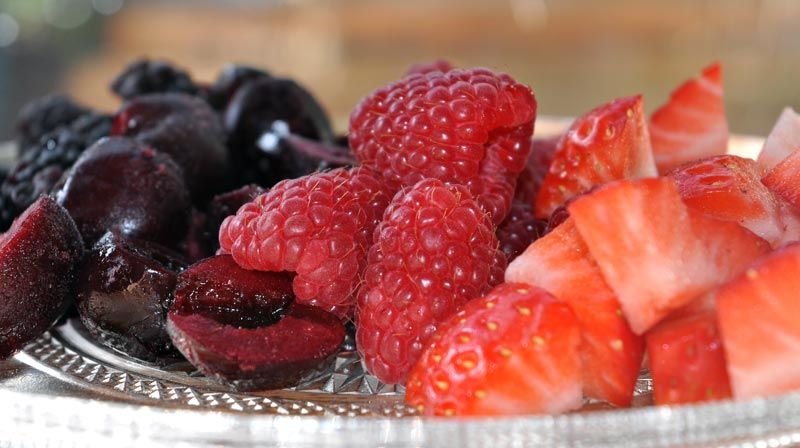 Maybe this time it will be a cherry or strawberry or even a raspberry – each bite is perfection - just as wanted it to be.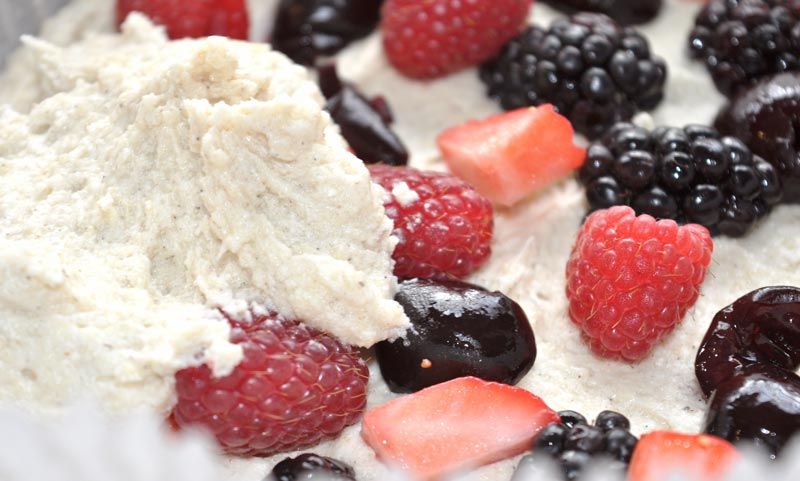 My Mum is pretty awesome. She's been huge part of my life – always super supportive, loving and there for me no matter what. So, it goes without saying that, I wanted this, my Mother's Day recipe, to be extra special. I used all the best ingredients and it sure paid off.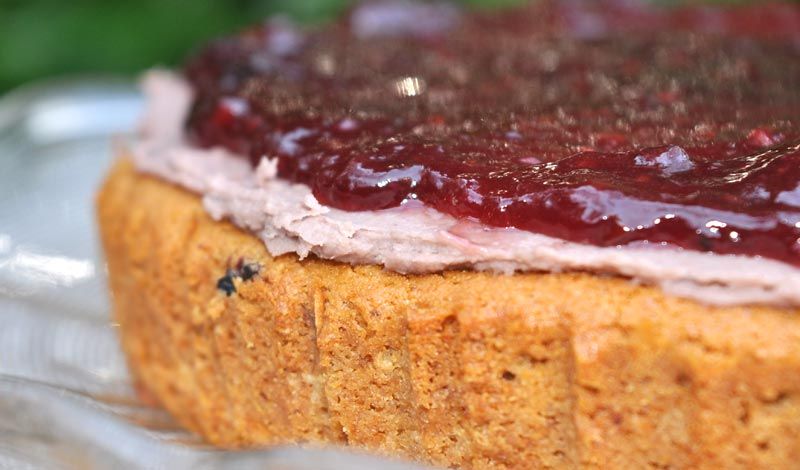 I know I devoted a whole blog earlier this year to my passion for Dalfour Jam. A friend (sorry Nicola I'm talking about you again!!!) mentioned having had their Four Fruit whilst staying in Portugal. Of course I had to try this flavour and it immediately came into my top three.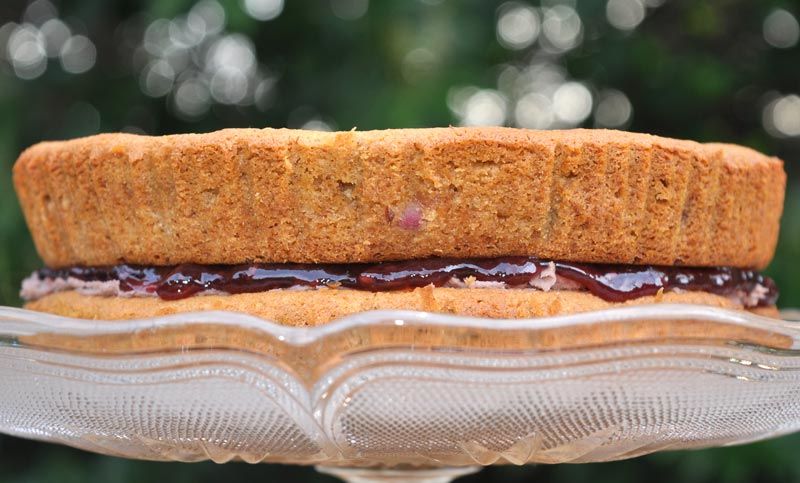 Cherries, blackberries, raspberries and strawberries – I can't think of a better mix. So, when I was racking my brains for the perfect Mother's Day recipe this Jam sprung to mind. At first I thought – 'how yummy would a vanilla sponge be spread with this jam and a buttercream frosting' – in fact I think I might have dreamt about it – but then I thought 'how much better with fresh fruit in the sponge cake!!!' I mean this is seriously yummy territory!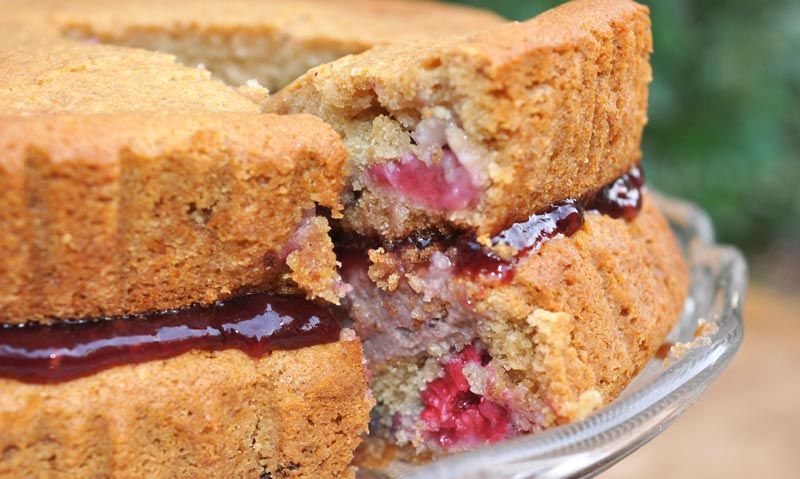 Okay I will leave the gushing there and give you a couple of tips on the recipe. For the sponge; Make sure you put the yogurt in last or it will curdle. Trust me when you're thinking that it might look a little runny it will thicken and cream up to the perfect cake batter as you mix!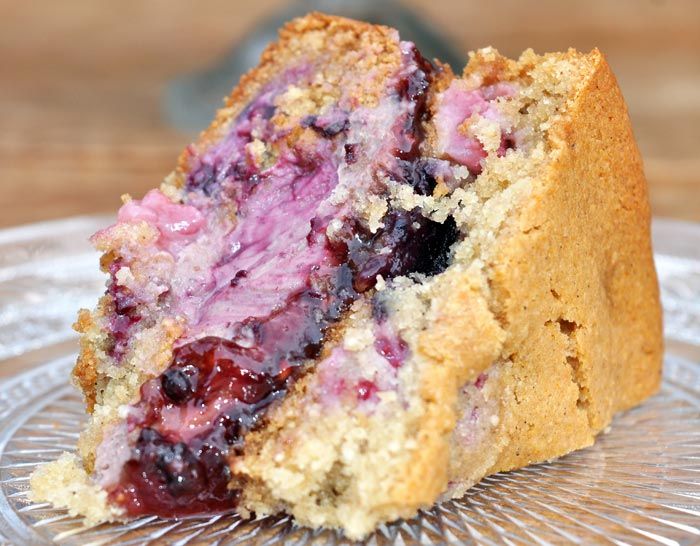 The buttercream; Leaving the cashew to soak overnight will help them mix in thoroughly as will melting the coconut oil. However, because the coconut oil has been melted, placing the mix in the freezer for a bit will help it solidify before giving it a final whip. The final whip makes it super light and fluffy and creamy before you spread it on the cake.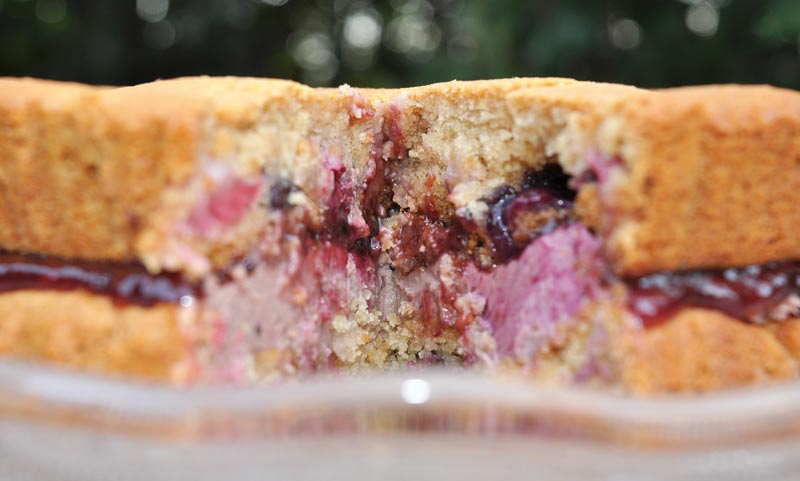 (I know I said I was done with the gushing but this buttercream is just heavenly and it really ought to be mentioned, once again, at this stage!!!)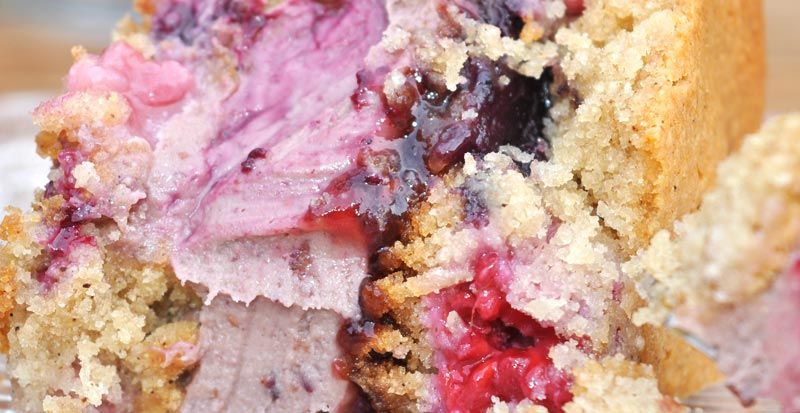 So there you have it – a light moist perfectly delectable, extra special sponge cake for Mother's Day that will have your Mother asking for the recipe!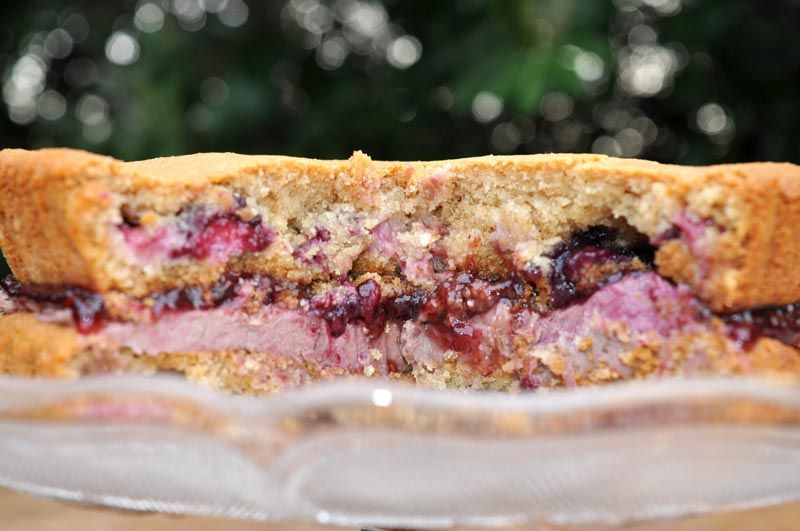 I'm off now to cook for my Mum – have a lovely day! :)
Four Fruits Sponge Cake
Prep Time: 20 mins Bake Time 30 mins Buttercream Set Time: 40 mins
Makes: A two layer cake
Ingredients:
Cake:
½ Cup Coconut Oil - melted
¾ Cup Coconut Blossom Syrup
¾ Cup Almond Flour
¼ Cup Rice Flour
¼ Cup Tapioca Flour
2 tbsps. Arrowroot Powder
1 tsp. Powdered Vanilla
¼ Cup Non Dairy Milk
2 tbsps. Non Dairy Yoghurt
1 tsp. Baking Powder
½ tsp. Bicarbonate of Soda
¼ Cup Blackberries
¼ Cup Raspberries
¼ Cup Strawberries
¼ Cup Cherries
Four Fruits Butter Frosting:
½ Cup Cashew Nuts – (soaked overnight)
¼ Cup Coconut Oil - melted
¼ Cup Dalfour Four Fruit Jam
2 tbsps. Cherry Concentrate
Jam
¼ Cup Dalfour Four Fruit Jam
Instructions:
1) Preheat the oven to 170˚C
2) Whisk together the melted coconut oil and coconut syrup until fully combined.
3) Beat in the almond flour, rice flour, tapioca flour, arrowroot powder and vanilla.
4) Whilst continuing to beat the mix slowly add the milk.
5) Finally add the yoghurt, baking powder and BiCarb and beat until fully combined.
6) Divide ½ the mix between two 7 inch round cake pans. (Basically coating the bottom of the pan.) Sprinkle the fruit over the top and cover with the remaining cake batter.
7) Place in the oven for 30 mins. After 15 mins cover with a piece of brown paper to prevent the top from over browning.
8) Remove from the oven and cool for 10 mins before removing from the tin and placing on a wire rack.
Four Fruits Buttercream Frosting:
9) Blend all the ingredients together until completely smooth. Place in the freezer for about 40 mins. Remove from the freezer and whisk to create a light creamy buttercream frosting.
10) Once the cake has cooled spread the frosting over the bottom layer followed by the Four Fruits Jam. Place the second cake on top.
11) Slice and enjoy! :)