Laura's Naturally Sweet Blog
Psssst...............looking for naturally sweet, healthy, deliciously moreish cakes? You've come to the right place!
Lemon and Orange Summer Flapjacks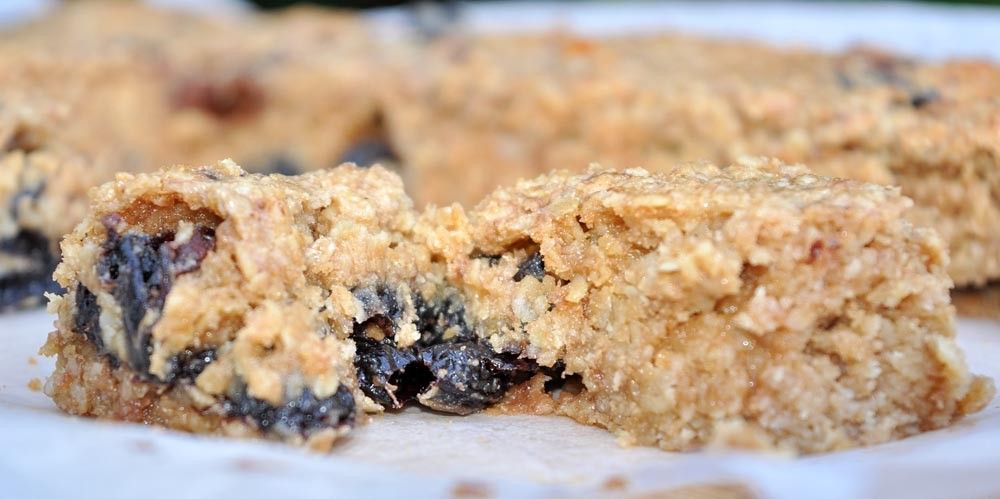 Fruity, delectable and a true taste of summer these are a treat that you will want to make all year round!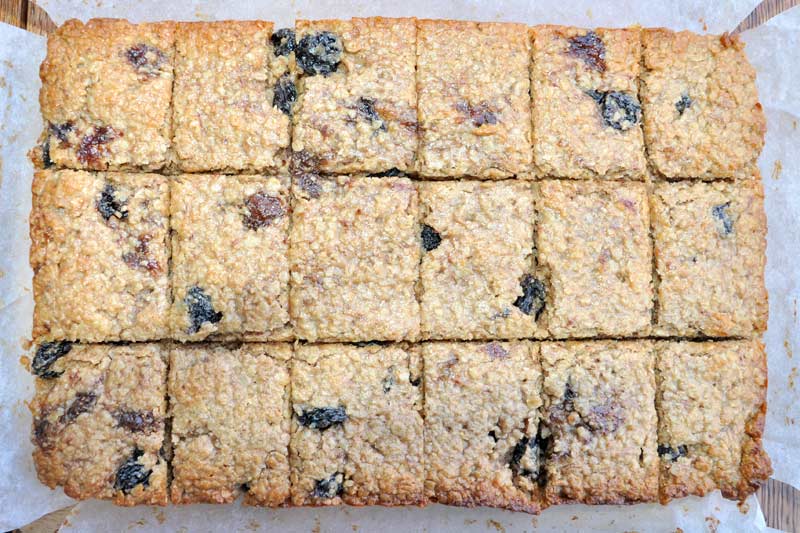 There are times when I have well laid plans based of months of cravings for the recipes I make ad then there are the times that inspiration comes in the moment from what happens to be around. This recipe is one such instant.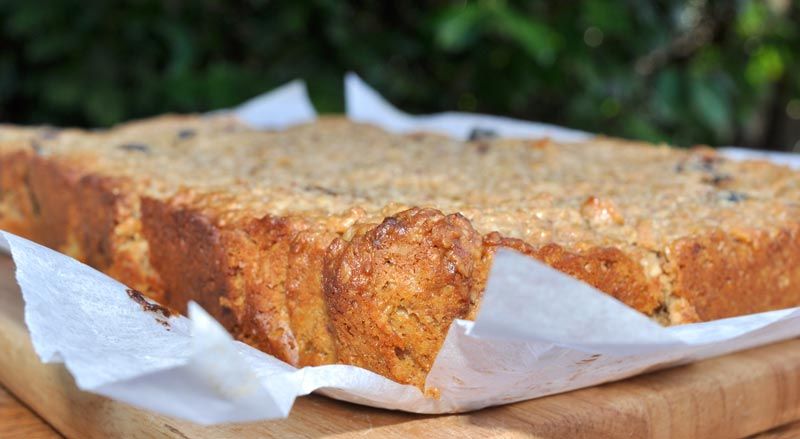 I had made some berry chocolate clusters using dried berries and had opened extra packs for the photographs. This of course meant that they would need using up.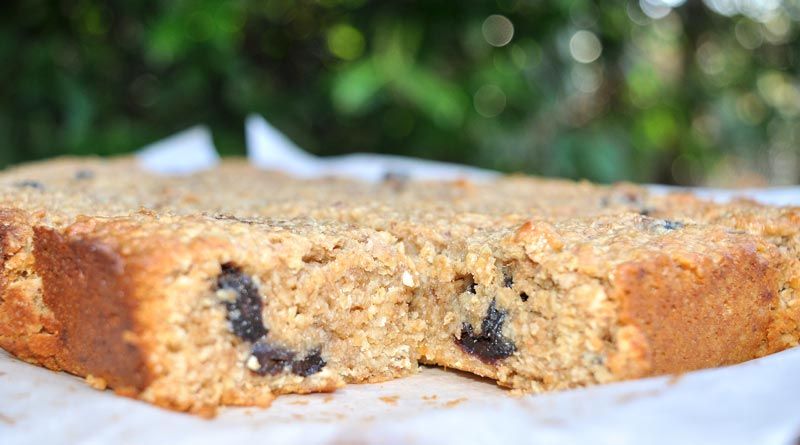 My first instinct was to make more chocolate clusters – but then as I was looking at the gorgeous summer fruits I suddenly had an idea for a new recipe. Lemon and Orange Summer Flapjack!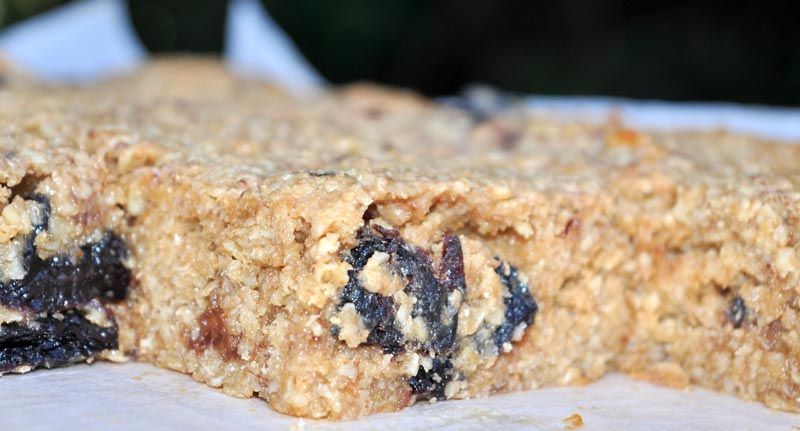 I knew instantly what the recipe would be and that I had everything that I needed sitting waiting in the cupboard!
They turned out every bit as good as I imagined! The perfect fruity combo! They were super easy to make, smelt delicious, tasted even better and were gone in the blink of an eye! Next time I will be making two batches!!!!
I soaked the fruit in boiling water for about 10 mins and then drained it to plump it up a bit – this is totally optional but for me it just adds that extra moist scrumptiousness that I can't resist and allows the orange and lemon to infuse into the fruit just that little bit more.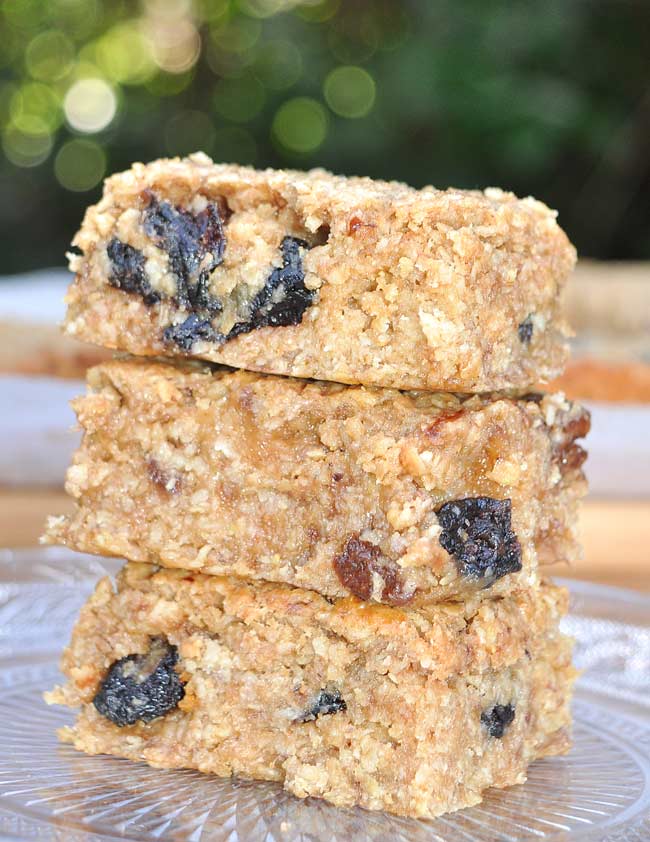 Today is moving day - it's going to be busy – so without further ado…………………………………..enjoy! ;)
Lemon and Orange Summer Flapjacks Bars
Prep Time: 10 mins Bake Time 15 mins

Makes: 18-24

Ingredients:
2/3 Cup Cashew Nut Butter

2/3 Cup Maple Syrup

1/3 Cup Coconut Oil – melted

1 tsp Lemon Oil

1 tsp Orange Oil

3 Cups GF Oats

1 tsp Baking Powder

1/3 Cup Dried Strawberries - soaked in boiling water for 10 mins.
1/3 Cup Dried Cherries - soaked in boiling water for 10 mins.
1/3 Cup Dried Blueberries - soaked in boiling water for 10 mins.
Instructions:
1) Preheat the oven to 170˚C
2) In a bowl mix together the cashew nut butter, maple syrup, coconut oil and the lemon oil and orange oil until thoroughly combined.
3) Stir in the oats and baking powder. Drain and stir in the berries.
4) Press into a 7" x 11" baking pan and bake in the oven for 15 mins until a light golden brown. Remove from the oven and allow to cool in the tin.
5) Slice and enjoy! :D