Laura's Naturally Sweet Blog
Psssst...............looking for naturally sweet, healthy, deliciously moreish cakes? You've come to the right place!
Delectable Date Flapjacks
My Mother has just finished making my niece the most fabulous apron. The fabric is a farmyard scene with horses, dogs, sheep, pigs, ponds with ducks, chickens, tractors and apple and pear trees – hang on I'll see if I can get a photo………….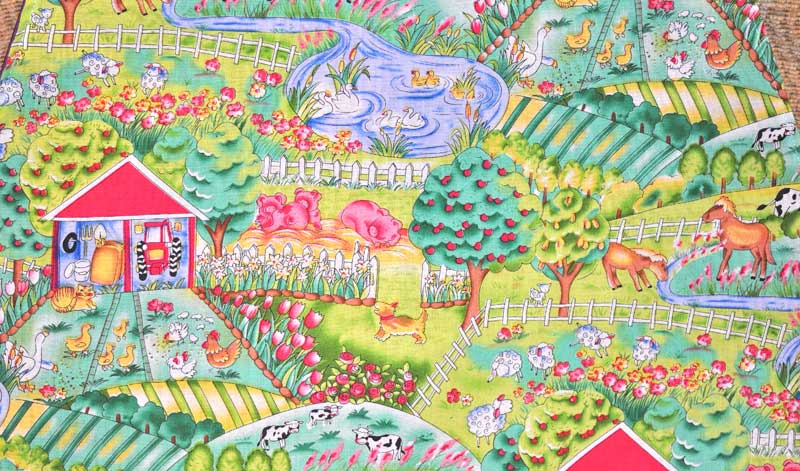 Honestly – she is going to love it!!! The only thing is that she will, of course, need something to eat to 'test' it out when she tries it on! And what could be better than one of these delectable date flapjacks?!?! Seeing as my niece is a pretty big date fan I'm fairly sure I'm on to a winner with her! :)
As it happens the idea for these came about when I popped into a different ASDA, not my local one, the other day and found a 1 kg box of dates for £2.50! Yep you heard me right a whole kilo of dates for £2.50!!
Of course I snapped it up! I was never concerned about my ability to get through them before their best before date – I use dates so much!
They are one of my favourite sweeteners, not just for bars and cakes but they are also my number one sweetener for smoothiesn - mostly because, apart from being sooooooooo sweet and delicious, they also have a whole host of nutrients hidden away!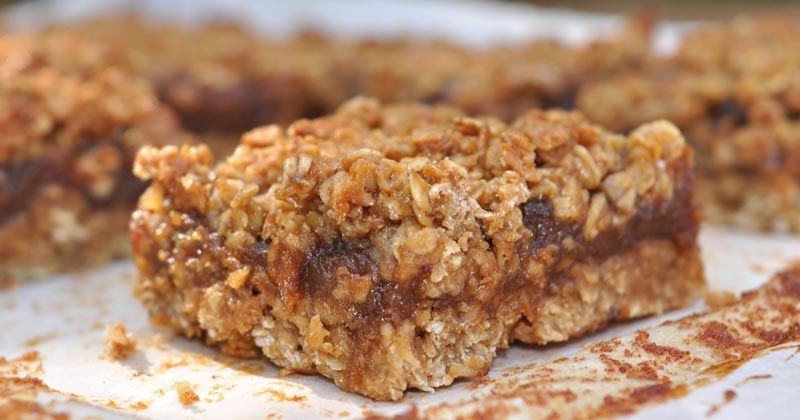 Seeing as I had so many I thought it would be the perfect time to try out a date flapjack – now referred to as 'delectable' date flapjacks due to its sheer delectableness!!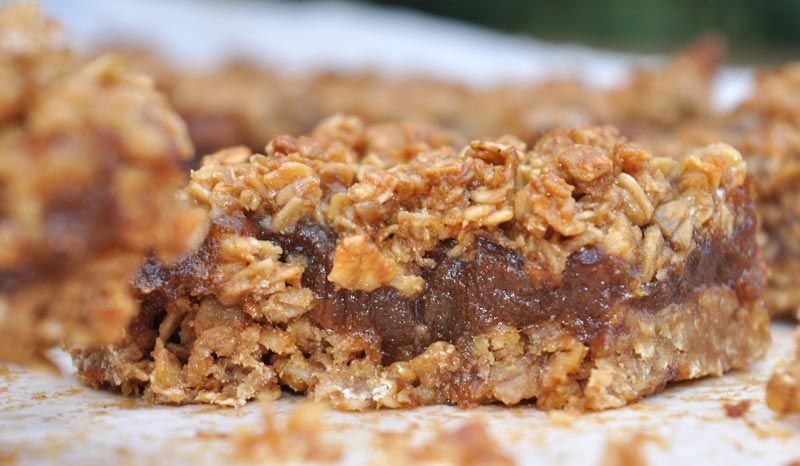 The blended date mix in the middle is everything it should be – moist sweet and delicious - surrounded by crunchy, yummy flapjack. I used a bit of date syrup in this too for extra date scrumminess!
If you can resist them overnight (so hard I know!) they soften just a bit to make a moist, deliciously sweet treat that will be perfect at any time – even as an on-the-go-grabbed-it-on-my-way-out-the-door breakfast. Pop one in your bag for whenever you need a healthy boost!
Quick tip on baking them – don't worry if you feel you're running a little short with the flapjack on the top. Sprinkle it over and press it in as best you can (this can be a bit of a messy job but soooooo worth it!) it will spread as it cooks for better coverage! :)
Delectable Date Flapjacks
Prep Time: 15 mins Bake Time: 10 mins
Makes 18 Squares
Ingredients:
½ Cup Coconut Oil - melted
½ Cup Powdered Coconut Sugar
¼ Cup Date Syrup
3 Cups GF Oats
1 tsps. Baking Powder
1½ Cups Dates
¾ Cup Boiling Water
Instructions:
1) Preheat the oven to 170˚
2) Place the coconut oil, coconut sugar and date syrup on a low heat until the sugar is dissolved (about 5-7 mins)
3) Remove from the heat and stir in the oats and the baking powder.
4) Blend together the dates and boiling water for a couple of minutes – don't worry if it's not completely smooth a bit of texture is good.
5) Spoon half the oat mix into a 7" x 11" lined baking pan and press into place.
6) Spread the dates over the oats and cover with the remaining oat mix.
7) Place in the oven for about 10 mins until a light golden brown.
8) Remove from the oven and allow to cool completely before cutting into squares.