Laura's Naturally Sweet Blog
Psssst...............looking for naturally sweet, healthy, deliciously moreish cakes? You've come to the right place!
Chocolate Dipped Coffee Shortbread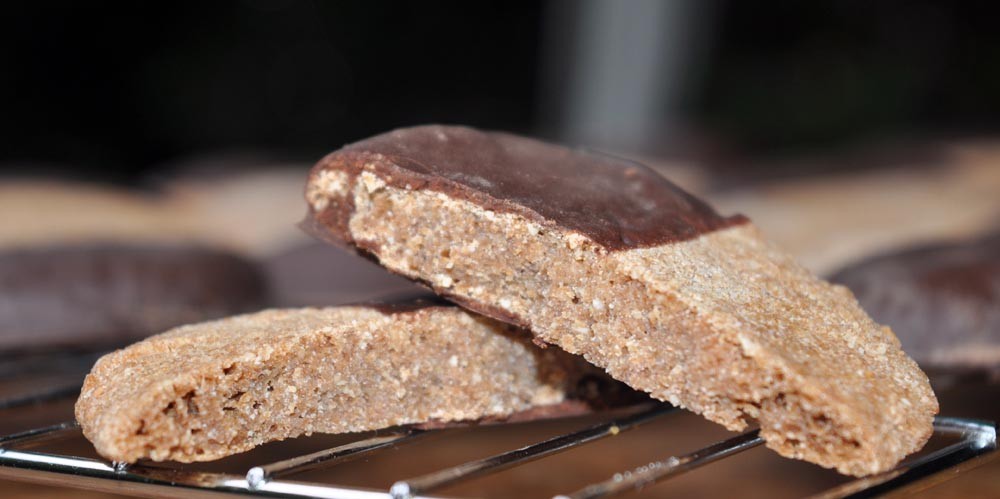 Sweet, crunchy, delectable perfection this one of those cookies that you will want to keep in your cupboard, or use as part of an awesome shortbread collection for any gift box.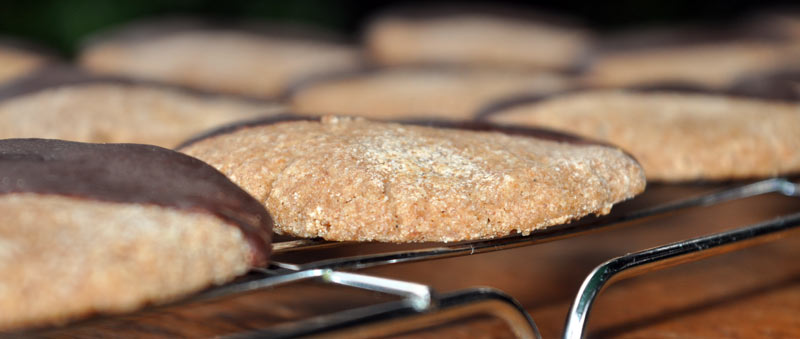 Why did I think of that you are asking? You might remember when I first starting talking about flavoured shortbread about 18 months ago – wow I can't believe how fast the last 18 months have gone – I had just come back from a trip to Hawaii.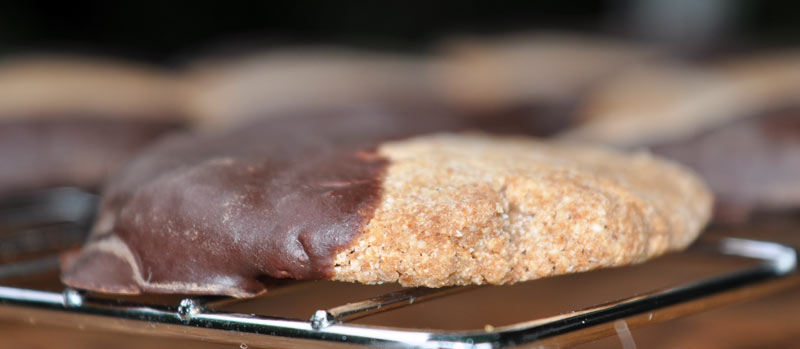 Apart from coffee, it turned out that Hawaii was also famous for flavoured shortbread – including papaya, pineapple and coffee (separately I hasten to add!!) They had so many shops filled of different flavoured shortbread to buy, and in the most awesome gift boxes including an amazing shaped a pineapple and a hibiscus.
I don't have these gift boxes but at the time it did occur to me what an awesome present a variety box of incredible shortbread would make.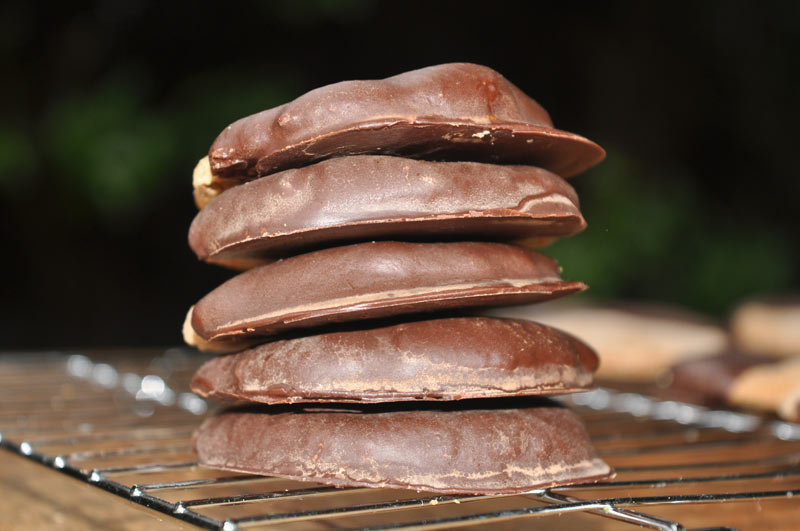 I promised myself, and I believe in my first shortbread post you, that on my return I would try to replicate as many flavours as I could. And so I started – Lemon and Coconut, Chocolate Dipped Hawaiian Macadamia Nut and Coconut Shortbread (whilst in Hawaii was the first time I saw macadamia nut growing on trees!!!) – there were just sooooooooooooooooo many flavour to try.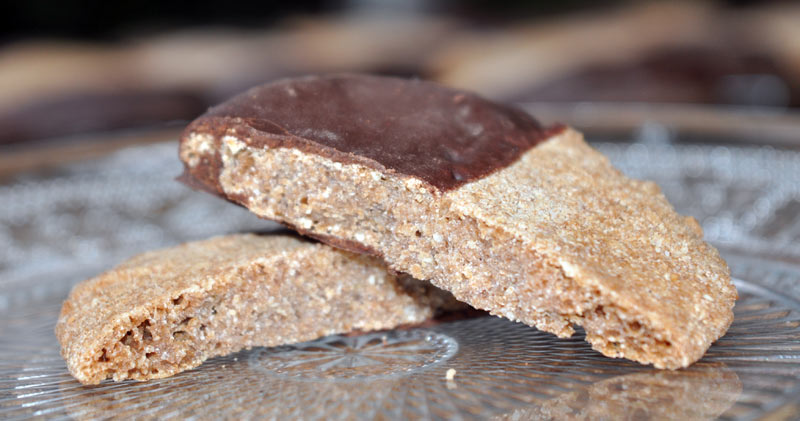 With coffee being so big in Hawaii and having visited a coffee plantation whilst there of course it was a must! (Plus I knew it would be a favourite with my Dad!!! ;) )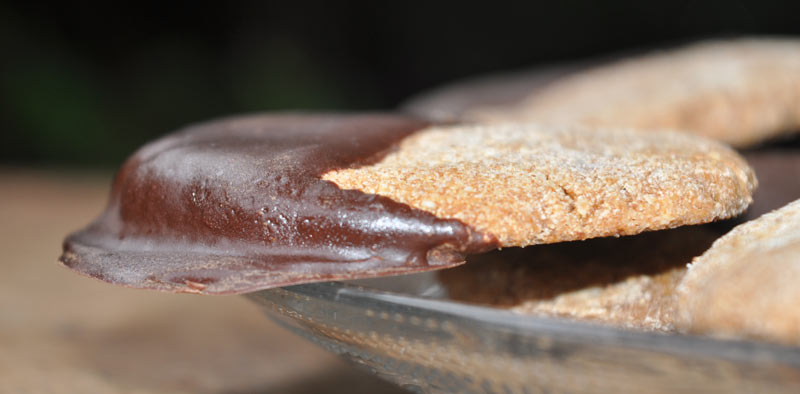 So here you, finally, have it – I promise it was worth the wait!
Chocolate Dipped Coffee Shortbread
Prep Time: 20 mins            Fridge Set Time: 20 mins             Bake Time: 15 mins  
Serves: 12-16 Cookies
Ingredients:
Coffee Shortbread:
½ Cup + 2 tbsps. Coconut Oil
½ Cup Powdered Coconut Sugar
½ Cup Tapioca Flour
¼ Cup Almond Flour
¼ Cup Rice Flour
2 tbsps. Arrowroot Powder
1 tbsps. Instant Coffee
½  tsp. Powdered Vanilla
1/8 tsp. Himalayan Salt
1 tsp. Powdered Coconut Sugar
Chocolate:
½ Cup Chocolate Drops - I used these
½ tsps. Cashew Nut Butter
2 tbsps. Maple Syrup
Instructions:
      1)      Cream together coconut sugar and coconut oil.
     2)      Gradually fold in the tapioca flour, almond flour, rice flour, arrowroot powder, coffee, powdered vanilla and Himalayan salt.
     3)      Using a 1 tbsps measuring spoon scoop out the cookies and shape into rounds. Prick them with a fork and place in the fridge to chill for 20 mins.
     4)      Whilst in the fridge preheat the oven to 160˚C
     5)      Bake in the oven for 15 mins until a light golden brown when removed sprinkle with powdered coconut sugar.
     6)      Set aside to cool.
     7)      Melt the chocolate in a bowl over a saucepan of boiling water slowly stir in the cashew nut butter and maple syrup. Remove from heat.
     8)      Dip the shortbread cookies into the chocolate and place on a sheet of waxed paper and leave to set.
     9)      Once set store in an airtight container.